Full Time
Applications have closed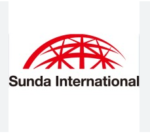 Homepro Enterprise Zambia Limited
Homepro is a subsidiary of Sunda International
Homepro Enterprise Zambia Limited is a subsidiary of Sunda Internation, the Manufacturers of softcare baby diapers, sanitary pads and Twyford tiles. We are looking for a self driven person to take up the position of Customs and Clearance officer.
DUTIES:-
Acquiring necessary documents from local Authorities for Imports and Exports requirements
Ensuring all the mandatory documents are in order according to the consignment.
Inspecting the consignment to ensure it corresponds with what is on documents before handing over to clearing Agents
Monitoring Customs clearance of the consignments.
Making payments to Customs for Taxes and others when necessary
Working hand in hand with Clearing agents to ensure efficiency
Coordinating movements of consignments from port through borders to warehouses.
RESPONSIBILITY
Trucking containers (Mostly from border to warehouse)
Carry out inspections both at Inspection Bay (border) and at the warehouse
Ensuring inspections are done on time as soon as containers arrives at the border/warehouse to avoid demurrage
Correct classifications are sent for examination & assessments
Supervising Clearing Agents on all the borders to ensure:
Accelerated clearance
That they exercise both due care and efficiency
Ensuring safety of goods during processes
Act on time on every situation
Keep track record of their cleared consignment
REQUIREMENT :-
Diploma in Clearing and Fowarding/Business/Related course Degree will be an Added advantage
2 years work experience in clearing
Knowledge with ZRA systems and processes
Willing to travel and live in rural areas
If you meet the above requirement send your CV to [email protected]
Kindly be advised that only shorlisted candidates will be contacted for interviews.