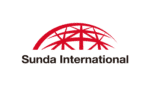 Homepro Enterprise Zambia Limited
We are 5 years old. With annual sales revenue over K250 million
Checking and tracking the work of the document officer, follow up the progress of the Document declaration, to ensure the accuracy and timeliness of the documents. Communicate across departments. Team building and training talents.
The succesful candidate will be responsible for rhe following:
JOB DESCRIPTION
Check the status of SD document, make sure all the document send on time
Following the status of the import container check the status of the transit ,transport and the clearance
Build and maintain the relationship with the clearance agent, ZRA and custom etc..
Assist the cost control officer to control the cost and record the abnormal cost
Other worktasks arranged by the dept manager
assist the department manager to work on IMPORT & EXPORT work
KEY COMPETENCES
serious
responsible
rigorous and stable
confidential
awareness
able to withstand higher work pressure.
MANDATORY QUALIFICATIONS AND EXPERIENCE
Bachelors Degree or Above (Supply Chain priority)
30 years of age and above
More than 5 years working experience or above( Above 2 year import experience, and 3 Years industry experience)
Customs declaration and taxation knowledge
Supply chain knowledge