Consultancy
000 ZMW / Month
Applications have closed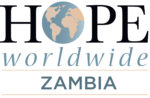 Website HOPE worldwide Zambia
HOPE Worldwide Zambia (HwwZ) is a Faith Based Organization
HOPE worldwide Zambia (HwwZ) is looking for an experienced M&E individual to start work immediately. This is for a three-months consultation basis.
The M&E Consultant will develop, review and implement a robust Monitoring, Evaluation & Learning framework and tools to facilitate measurement of progress; enhance compliance of programmes and projects within HOPE worldwide Zambia Network standards.
The Consultant will be responsible for the following:
Developing work plans, M&E Plan and results frameworks.
Develop project Monitoring and Evaluation Framework and facilitate its revision as and when required.
Evaluation of impact- conduct impact evaluations to assess the long-term effects of programs.
Provide recommendations for scaling up successful interventions or discontinuing ineffective ones.
Advisory Role – provide strategic advice to the organization based on M&E findings.
Recommend innovations and improvements based on evaluation findings
Facilitate final project evaluation
Design M&E toolkits with data collection instruments for surveys (household surveys, community interviews, key informants, FGDs) to be used by staff and stakeholders.
Define key performance indicators (KPIs) to measure the success and impact of programs and projects.
Development of data entry templates and carryout data analysis for project components.
Conducting Data Quality Assessments and ensure data quality control mechanisms are in place.
Contribute to the preparation of project profiles, concept notes and full-fledged project documents.
Prepare annual report and other ad hoc reports as requested by resource partners.
PERSON SPECIFICATION
It is essential that the job holder shows a good understanding of the operations of the business of HOPE worldwide Zambia and principles, commitment to its vision and mission as well as HOPE worldwide Zambia values. Be culturally sensitive
Essential:
Knowledge, Skills and Qualifications
Bachelor's degree in quantitative discipline (preferably in Social Science, or Statistics)
2 years of professional experience in the field of Monitoring and Evaluation and proven ability for end of year project evaluation and reporting
Knowledge of major quantitative & qualitative monitoring methodologies and proven ability to design monitoring instrumentation tools
Experience in the design and implementation of capacity building activities in M&E
High level of proficiency in Windows Excel and/ or Statistical Software (SPSS, STATA)
Advanced skills in data analysis presentation and report writing – Excellent analytical skills
Travel
The Monitoring and Evaluation Consultant is expected to spend a minimum of 20% of his/her time in the project sites
Other Attributes
Good knowledge of techniques for planning,
Excellent oral /communication skills
Ability to think and act strategically.
Fluent in English and any Zambian local language.
Experience
2 years' work experience
Working under pressure and prioritizing work demands effectively
Consultancy/ supervisory position
Personal Qualities
Good communication skills
Conflict Resolution skills
Good knowledge of project management principles
Risk management mindset
Leadership Skills.
Desirable:
Demonstrates the flexibility and energy that is required for a high level of self-management and awareness
Previous experience working with an NGO
Building of Effective Relationships
Application Process:
Interested candidates should email their CV and cover letter to [email protected] by the close of business on 3rd November, 2023.