Full Time
Applications have closed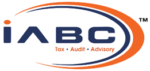 Website IABC Associates
Tax, Audit, Advisory
Sonergy Diagnostics Limited's principal activities are sourcing, supply, distribution, installation and maintenance of diagnostic laboratory & hospital equipment, furniture, refrigeration & air conditioning systems, and medical reagents. The company conducts most of this business through distributorship agreements with major foreign principals that manufacture leading brands of hospital equipment, accessories, and reagents. Due to rapid expansion, the company now seeks to recruit a suitable candidate for the newly created position of Chief Financial Officer/Company Secretary. The successful candidate is expected to commence work in January 2024.
2. JOB SUMMARY
The Chief Financial Officer/Company Secretary will direct and oversee the financial, secretarial, and administrative
functions of the company.
3. JOB TITLE AND SENIORITY
Job Title: Chief Financial Officer/Company Secretary
Reporting to: Managing Director
Seniority: Member of a three-person Executive Committee
4. KEY RESULT AREAS:
a) Financial Management
b) Financial Reporting
c) Compliance with Laws & Regulations
d) Safeguarding of company assets
e) General Administration
5. QUALIFICATIONS, EXPERIENCE, COMPETENCIES, AND SKILLS
a) QUALIFICATIONS
✓ Grade 12 School Certificate
✓ Bachelor of Accounting Degree
✓ Associate or Fellow Member of ZICA
b) EXPERIENCE
✓ Five years' experience at a senior level
✓ At least two years of handling secretarial & compliance matters
✓ At least one year of managing performance.
c) COMPETENCIES & SKILLS
✓ Strategic Planning
✓ Financial Analysis & Planning
✓ Financial Reporting under IFRS
✓ Budgeting & Budgetary Control
✓ Inventory control & management
✓ Knowledge of VAT and Income Tax Administration
✓ Ability to meet tight reporting deadlines.
✓ Excellent communication skills
✓ Excellent people/relationship skills
✓ High ethical standards
6. METHOD OF APPLYING:
Interested candidates should send their CVs and a letter of motivation (why you think you are the perfect fit for the
role) via email to:
✓ The Managing Director, C/o The Recruiter [email protected] by 24th  November 2023.