Full Time
00000 KWACHA / Month
Applications have closed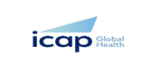 ICAP at COLUMBIA UNIVERSITY ZAMBIA
ICAP at Columbia University is an international, non-profit organization situated at the Columbia University in New York. ICAP is Empowering Health Around the World and works in over 30 countries, including Zambia. Together with our partners—Ministries of Health, large multilaterals, health care providers, and patients—we support comprehensive, person-centered HIV/TB services and high-performing health system strengthening initiatives that provide quality and affordable health care. And by enhancing health information systems, improving quality, and developing human resources for health, we build capacity and efficiency in the world's most challenging, resource-limited settings.
ICAP seeks to recruit for the following positions in Zambia
1. JOB TITLE: COVID-19-COORDINATOR-CLINICAL (1)
REPORTS TO: CLINICAL CARE SPECIALIST (MOH)
REPORTS TO: TECHNICAL DIRECTOR (ICAP)
LOCATION: LUSAKA
POSITION SUMMARY
Working under the guidance of the Clinical Care Specialist and Technical Director, the COVID-19 coordinator will support capacity building activities to the MoH to ensure the implementation of innovations to mitigate the impact of COVID-19 on HIV/TB services. S/he will work closely with MoH and ZNPHI to coordinate the Provision of technical assistance to staff at national, provincial, district and facility levels in COVID-19 management and integration of bi-directional screening for TB and COVID-19
MAJOR RESPONSIBILITIES
Coordinate the implementation of training/orientation packages for building capacity for HCWs to integrate bidirectional screening in HIV/TB DSD programming
Nationwide coordination for quality and standardized COVID-19 management including the use of oral antiviral treatment such as Ritonavir-boosted Nirmatrelvir (Paxlovid).
Development of national level supportive supervision tools and monitoring of adherence to SOPs, and job aids for integration of C19 in HIV/TB DSD programming
Facilitate the integration of post-acute C19 management in DSD models for HIV/TB care
Introduction and scaling-up of integration of bi-directional TB/COVID-19 screening in TB/HIV programming
Ability to represent MoH/ICAP as a technical expert at senior level meetings including meetings called by the Global fund and other, NGOs, multilateral and bilateral organizations
Provide other technical support as guided by the supervisor
QUALIFICATIONS AND EXPERIENCE REQUIRED
Medical Doctor with a master's degree in a health-related field is a plus
At least 3 years' demonstrated experience in HIV/TB clinical management
A Masters degree in infectious disease will be added advantage
Trained in both adult and paediatrics Anti Retroviral Therapy
Trained/oriented in COVID-19 management
Experience managing COVID-19 patients is a plus
Ability to provide mentorship to medical and clinical officers and other staff providing COVID-19/HIV/TB services
Computer skills: Microsoft word, Excel, PowerPoint.
Experience working in donor funded projects a Plus
Fluent English oral and written communication skills
---
2. POSITION TITLE: ICT OFFICER – DOCUMENT AUTOMATION DEVELOPER (1)
REPORTS TO: DEPUTY DIRECTOR M&E (MOH)
REPORTS TO: STRATEGIC INFORMATION DIRECTOR (ICAP)
LOCATION: LUSAKA
POSITION SUMMARY
Working under the supervision of the Deputy Director M&E and Strategic Information Director, the ICT Officer – Document Automation Developer will collaborate with MoH M&E and IT departments at national level in supporting development of automated optical character recognition (OCR) for COVID-19 vaccination program. The Developer will also work with MoH M&E and IT departments to support capacity building activities through trainings and mentorship at different MOH levels to ensure automated OCR for COVID-19 vaccination data is well documented and reported into the national electronic covid-19 registry.
The Document Automation Developer will operate and develop algorithms for optical character recognition (OCR) software. The use of this application will support MOH Covid-19 vaccination program in driving efficiency and optimizing data processing. This role will work directly with Covid-19 M&E and IT teams to build an integrated solution, serving as the lead on OCR development. This role will work to enhance operational processes through data manipulation and transformation. The Developer will be responsible for applying structured algorithms in collecting data from various document types for preparing user accessible document extracts.
MAJOR RESPONSIBILITIES
Design extraction solutions utilizing appropriate software
Accurately and efficiently utilize OCR software to provide accurate document processing
Support the development of standard operating procedures (SOPs) and roll-out plan of the OCR processes.
Drive the strategic and tactical roll-out of the OCR solution
Collaborate with MoH in the development of a training package for capacity building of MoH staff at national and provincial levels in OCR data processing.
Collect cleanse, and transform data with a focus on first time quality
Monitor the OCR workflow to ensure all documents are verified and processed for extraction
Support monitoring the use of OCR processes by the provincial and district teams.
Develop best practices and create technical documentation
Assess the effectiveness of extraction algorithms
Support end users on understanding extracted data
Maintain a current and thorough understanding of software
Support the review, validate, and correct information extracted by the OCR system
Coordinate capacity building and training of MoH/IP staff to enhance data management processes and improve data quality.
Provide frequent updates to stakeholders
Provide other technical coordination support as guided by the supervisor
QUALIFICATIONS AND EXPERIENCE REQUIRED
Minimum University Degree in computer science, Information Technology or other related discipline
Strong understanding of databases, including DHIS2, COVAX tracker and MOH national M&E system.
At least 3 years' demonstrated experience in Visual Basic programming or IT quality assurance role.
Exposure to OCR with preference given for health experience
Understanding of data governance
Demonstrated strong coordination, management, teamwork and planning skills with proven ability to function effectively in both the public and NGO sectors.
Experience in the development of a training package for capacity building at national and lower levels.
---
3. POSITION TITLE: PROGRAM MANAGER (01)
REPORTS TO: TECHNICAL DIRECTOR
LOCATION: LUSAKA
POSITION SUMMARY
Reporting to the Technical Director, the Program Manager provides program management support to ensure that all project requirements, deadlines, and schedules are on track and the implementation of the Care and Treatment Program. This will include overall program management, back-stopping, and providing expert guidance to monitor and evaluate the performance of the project.
MAJOR RESPONSIBILITIES
Provide support to the Technical Director in oversight of the Care and Treatment program's financial and administration operations, including budgeting and budget tracking, and other obligations
Provide support to the Technical Director in preparing work plans, as well as the proper execution of said plans.
Experience in coordination with cross-discipline team members to make sure that all parties are on track with project requirements, deadlines, and schedules
Submitting project deliverables, preparing status reports, and establishing effective project communication plans
In liaison with the Technical Director and Strategic Information Director, monitor progress against targets and identify appropriate action needed to timely attain project targets.
Represent the program in-country as requested by the Technical Director, including participating in relevant meetings and events as needed
Support the Technical Director and work closely with technical officers on developing and updating standard operating procedures (SOPs), job aids and other relevant program materials
Lead and coordinate the documentation and sharing of program best practices
Participate in program monitoring and improvement management system visits to supported facilities
Perform duties that will make the organization visible including sharing best practices through recommended platforms as guided by the Technical Director
Perform other related duties as directed.
QUALIFICATIONS AND EXPERIENCE REQUIRED
Minimum Bachelor's in Business Administration or any related field
Master's degree in Public Health will be an added advantage.
At least 5 years' experience in project management and grant management will be an added advantage
Relevant experience with PEPFAR funded HIV/AIDS and related projects
Proven ability to develop and monitor work plans and budgets
Experience in writing reports, proposals and donor documents
Ability to handle multiple tasks efficiently and to work with a diverse staff
Proven written and oral communication and presentation skills
Proficient use of Microsoft Office package, specifically Word, Excel, and PowerPoint
Must be self-reliant, resourceful, good problem-solver, good humored, and flexible
---
4. POSITION TITLE: GRANTS OFFICER (01)
REPORTS TO: DIRECTOR OF ADMINISTRATION AND FINANCE
LOCATION: LUSAKA
POSITION SUMMARY
S/he will support the Director of Administration and Finance in the management of program grants and sub-awards. This responsibility includes managing and monitoring of expenses and ensuring that all contractual documents comply with ICAP standards and donor regulations. The officer will also prepare all required documents related to Program sponsor approvals related to sub-awards, waivers, and procurement. Maintains good relationships with Program Sponsors and sub-awardees on all contractual and procurement matters.
MAJOR ACCOUNTABILITIES
Responsible for full-cycle management of sub-agreements from execution to close-out.
Ensures consistent application of ICAP financial and administrative policies/standards, as well as US Government and Columbia University rules and regulations.
Ensures that sub-recipients keep books of account and bank reconciliations updated and accurate; transactions are recorded in accordance with GAAP and supporting documents are retained.
Performs ongoing monitoring of sub-recipient spending patterns and compliance with the sub agreements signed with ICAP Standard Operating Procedures.
Assists sub-recipients with Columbia University required quarterly reporting, monitor timelines for reporting and acts as liaison between the sub-recipient, ICAP field office and the NY Sub-awards Team.
Receives reviews and monitors sub-recipients monthly / quarter financial reports and advance requests; conducts a thorough review of all financial documents
Works closely and communicates with the ICAP Zambia Technical team and NY Sub-awards team to assure they are apprised of key financial and administrative matters impacting the implementation of a sub-recipient's scope of work.
Communicates budget allocations and other financial concerns to sub-recipient; collaborates with finance staff and the technical team to finalize sub-award packages for inclusion in new and continuing grant applications.
Conducts financial site visits and produces a report of findings and recommendations to improve the financial and administrative management systems of sub-recipients.
Manages a site visit calendar to assure financial monitoring and technical monitoring of subs in coordination with the sub-award Technical Advisors; forwards for the New York Sub-awards Manager's file all financial site visit reports, technical site visit reports produced by Technical Advisors and technical performance reports and other reports submitted by sub recipients.
Assist Director, Administration and Finance in providing training and technical support to sub awardees to improve their administrative and financial system and procedures, including the use of ICAP management tools, but also including more general improvement in management of funds.
Maintain electronic and physical records of all documentation and communication pertaining to each sub award.
Reviews travel authorizations and major procurement requests from sub recipients and facilitate process for securing approval/concurrence.
Serves as primary point of contact with the sub recipient on all financial and administrative matters.
Ensure accurate keeping of accounting records by using QuickBooks to account for financial transactions. Ensure weekly posting of transactions in QuickBooks.
Help with processing of payments and ensure that payment requests submitted to finance have all the necessary documents, adequate approvals and comply to the relevant SOPs. Payments to be within the stipulated time frame.
Make statutory payments such as NAPSA, PAYE, NHIMA timely to avoid the accruals of penalties.
Assist finance unit in month end and year end closure processes.
Assist with filing of financial documents, ensure these are complete and correctly filed. Uploaded scanned copies into OnBase with proper indexing.
Performs other duties as assigned by the Director of Finance and Administration
QUALIFICATIONS AND EXPERIENCE REQUIRED
Bacholer's Degree in finance or Accounting, intermediate ACCA/CIMA required.
Minimum four (4) years of relevant experience with project management and sub-award management.
Demonstrated experience managing sponsored projects; USAID/CDC funded projects preferred.
Excellent verbal and written communication skills.
Computer literacy in Microsoft Word & Excel, and accounting packages.
Progressive knowledge of best practices in Grants Management as well as all relevant federal, state, and local rules, regulations, and programs/policies for meeting compliance.
Strong analytical and organizational skills in order to carry out and follow through with complex assignments for which no clear precedents exist.
Ability to provide advice and expertise both orally and in writing to clients, peers, and management.
Ability to communicate and interact with, as well as support effective partnerships with peers and sub partners.
Growing level of proficiency in the use of QuickBooks
Ability to establish and communicate ongoing and new priorities and projects in order to meet scheduled deadlines in a changing environment.
Ability to reprioritize data as change warrants.
Travel Requirements for all positions:
Requires domestic travel of a minimum of 30-40% of the time
APPLICATION INSTRUCTIONS
For submission of applications and full details of the positions, please visit the ICAP website www.icap.columbia.edu/careers
Suitably qualified candidates should attach their cover letters and a detailed Curriculum Vitae (CV) of not more than 4 pages. Please indicate position being applied for in the subject line and do not attach certificates at this stage.
The closing date for receiving applications is 22nd November 2022. Only shortlisted candidates will be contacted.
ICAP is an equal opportunity employer, values inclusion and a diverse workforce. All qualified applicants will receive equal consideration for employment.