Full Time
Tender Notice
00000 ZMW / YEAR
Applications have closed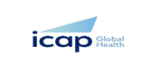 Website ICAP Zambia
REQUEST FOR QUOTATIONS
PROCUREMENT OF SOLAR / DC REFRIGERATORS FOR VACCINES STORAGE
RFQ No.: LSK-014-05-2022_
Issuance Date: June 2, 2022
Submission of Quotations:
Deadline for Receipt of Quotations: June 6, 2022 (17:00 hours)
Submission to: [email protected]
The Organization
ICAP at Columbia University is an international, non-profit organization situated at the Columbia University in New York. ICAP is Empowering Health around the World and works in over 30 countries, including Zambia. Together with our partners—Ministries of Health, large multilaterals, health care providers, and patients—we support comprehensive, family-focused TB/HIV services and high-performing health system strengthening initiatives that provide quality and affordable health care.
Procurement Description:
ICAP at Columbia University Zambia (herein referred to as "ICAP") is soliciting quotations for the supply and delivery of 20 Solar / DC Refrigerators for Vaccines Storage (please see details in Part A under Technical specifications) for ICAP at Columbia University, Zambia . This procurement is funded by the Center for Disease Control and Prevention (CDC) and is subject to all applicable Federal Rules and Regulations and Provisions.
Please submit your most competitive quotation in accordance with the instructions and product specifications. Any award issued as a result of this RFQ will be subject to all instructions, product specifications, certifications and terms and conditions included in this RFQ. This RFQ document includes additional instructions in Part A:
PART A: INSTRUCTIONS
1. QUOTATION SUBMISSION INSTRUCTIONS
Please submit a quotation addressing the terms and conditions of this RFQ by the date and email address specified on the first page. Any questions should be submitted via email as stated on the first page. Responses to all questions will be sent by email to all companies who have expressed interest, received an RFQ, and provided contact email addresses by that time.
The Technical and Cost Quotations should be submitted together in clearly marked electronic files. Hardcopy submissions will not be accepted.
2. TECHNICAL & PRODUCT SPECIFICATIONS
ICAP seeks to procure 20 vaccine solar fridges with the following specifications:
Energy source should be Solar and/or DC
The Solar Direct Drive (SDD) refrigerators are preferred
Temperature ranges from 2oC to 8oC suitable for vaccine storage
Desired maximum ambient temperature should be 43oC
Minimum vaccine storage volume should be 30 liters while maximum vaccine storage volume should be 80 liters.
The supplier is at liberty to quote for a range of products on their catalogue that meet these specifications
3. COST REQUIREMENTS
Unit price and total price quoted net of VAT, duty and taxes in Zambian Kwacha (ZMW) for local suppliers (preferred, not required) and in USD for international suppliers;
VAT, duties and any applicable taxes quoted separately from the total price;
Quotes prices should be DAP, Lusaka, Zambia, including freight, insurance and all associated costs.
Quotes must include validity of prices, not less than 30 days;
The Offeror must clearly specify all terms of payment and/or fees;
4. BUSINESS INFORMATION REQUIREMENTS
Valid business license/ certificate of incorporation.
Certificate of Registration for the Organization/incorporation.
Evidence of past work experience. (Purchase orders, contracts, agreement)
Copies of Bank statements for the last three (3) months.
Three to four trade references (written references from vendors)
Tax Clearance Certificate (Valid)
5. AWARD BASIS
ICAP will evaluate quotations on a best value basis and on overall responsiveness to RFQ requirements. To be considered responsive:
Offers must be submitted on time
Offers must be responsive to requirements outlined above
All necessary certifications and attachments must be included
Company profile must be submitted as a separate attachment.
Quotes that do not meet these requirements may be disallowed from further consideration.
Technical (30 points)
Degree to which the features of proposed specifications coincide with the desired features.
In-country after sales service availability.
Warranty/Maintenance/Service (20 points)
Warranty (length and coverage, and its applicability to Zambia).
Ease to the end-user of obtaining after-sales service and spare parts.
Delivery (10 points)
Delivery time (4-6 weeks): Lead time from issuance of purchase contract to arrival at Lusaka, Zambia.
Experience and Past Performance (10 points)
General experience providing similar goods/services.
References from clients who have bought similar products preferably international NGOs.
Quality of previous business relationship with ICAP, if any.
Price & Payment Terms (30 points)
Price competitiveness
Payment terms (between 14 – 30 days after delivery and invoice)
Submission to: [email protected]