Contract
Full Time
Applications have closed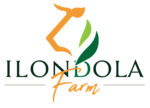 DAIRY FARM SUPERVISOR
Ilondola Farms is a growing small to medium entity looking for mature, serious and dedicated person to join our team. We are currently looking for a DAIRY FARM SUPERVISOR to support with the running our operations. The ideal candidate should be passionate about agriculture and livestock, proactive, honest & have integrity. He/She should have an eye for excellence, growth and be knowledgeable in Dairy Farming and general agriculture.
Overall Job Purpose
The incumbent will report to the Directors and will be expected to implement plans, policies, and practices for operation of the dairy farm to ensure compliance with the standards for farm production.
The successful candidate must meet the following requirements:
A minimum of 3 to 5 years of related experience in dairy farming and general agriculture
A minimum qualification of Diploma in Animal science and Crop Science
Demonstrated experience in management of the Dairy Herd, Supervising employees in all phases of the dairy and upkeep of the facilities.
Experience in breeding and rearing livestock, feed making, feeding, and milking of cows, storage of feed, milk, and sterilizing and maintaining facilities and equipment.
Demonstrated experience in developing and maintaining breeding and milk production records
Experience in facilities and equipment management to ensure compliance with bio safety and sanitation standards and requirements.
Demonstrated experience in the planting, growing, harvesting, and storage of feed forage crops.
Demonstrated competency in general office work, procurement, administration, herd ID monitoring, project planning, and report writing, with excellent communication and organisation skills.
Experienced in herd health and reproduction management
Must be computer proficient – Microsoft PowerPoint, Word, and Excel
In possession of a Valid Drivers license
Veterinary Association of Zambia Membership will be an added advantage
Skills
Hardworking, and result oriented
Good Communication skills and open minded
A self starter, initiative and positive attitude
Team Player
Analytical and pays attention to detail
Should have high integrity and be honest/trustworthy
Able to coordinate multiple-tasks and manage pressure.
Should be proactive and trainable
Interested candidates meeting the above qualifications should apply, enclosing their certified photocopies of both their academic and professional qualifications and a detailed CV to: ilondolad[email protected] for the attention of the MANAGING DIRECTOR.
Kindly reference your email as: DAIRY FARM SUPERVISOR _APPLICATION_YOUR NAME (example: dairyfarmsupervisor_application_JelitaMulenga)
Application Deadline Date: 30 August 2023
ONLY SHORT LISTED CANDIDATES WILL BE CONTACTED.