Full Time
Applications have closed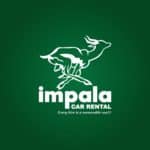 As Fleet & Vehicle Procurement Manager, you'll oversee all fleet and logistics operations for the company and sub-hired fleet. Responsibilities include vehicle procurement, fleet management, driver management, wash bay management, administrative duties, and reporting. Essential skills and attributes include computer proficiency, communication skills, organization, adherence to quality compliance, teamwork, knowledge of fleet maintenance and repairs, and effective prioritization and organization.
Key Duties & Responsibilities:
Vehicle Procurement:
Establish and implement motor vehicle procurement policies and processes.
Manage insurance covers and contracts for vehicles.
Cultivate relationships with motor vehicle suppliers.
Drivers Management:
Develop driver work schedules and maintain records.
Handle complaints regarding driver conduct.
Monitor driver log sheets and provide feedback.
Identify and coordinate driver training needs.
Skills and Attributes:
Proficient computer skills.
Effective communication and listening skills.
Strong organizational skills.
Adherence to administration and quality compliance.
Teamwork and openness to feedback.
Knowledge of fleet maintenance and repairs.
Fleet Manager Requirements:
Diploma in logistics or business course.
2+ years in a logistics role.