Full Time
Applications have closed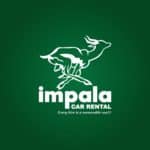 As a Sales Executive, your role is to generate business by identifying and pursuing prospects. You are responsible for analyzing sales options, meeting sales goals, and building relationships with clients. Your tasks include visiting customers, providing information about the company's products/services, understanding customer needs, and gathering market information for sales strategies.
Key Duties & Responsibilities
Business Motivation
Conduct telesales and arrange customer visits to generate new business.
Follow up on potential leads and quotes to maximize business opportunities.
Participate in networking events and sales awareness efforts.
New customer acquisition for the business
Respond to inquiries and explain rental terms.
Meet revenue targets and review performance.
Collaborate with customers and stay updated on industry trends.
Customer Service & Relationship Building
Maintain excellent customer service standards.
Build and maintain relationships with customers.
Update customer database and track communication.
Create a customer-focused culture.
Assist customers with bookings and rental procedures.
Coordinate rental activities and assist with debt collection.
Report and address customer complaints.
Required Skills & Attributes:
Grade 12 certificate and a bachelor's degree in business or related field preferred.
Proven experience in sales, preferably in travel & tour as well as a marketing agency or a related field.
Presentable and professional appearance.
Excellent communication skills.