Full Time
00 ZMW / Month
Applications have closed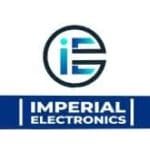 Imperial Electronics
Imperial Electronics is a Zambian registered company, specialized in importing and distributing of electronic devices and accessories on the Zambian market.
Job Description
The Marketing & Sales Assistant will be required to help develop creative marketing strategies and campaigns to grow the company`s image. The candidate will coordinate and execute the functions of the department with the aim of maximizing company sales and profits.
Location: The role will be primarily based in Chipata and Lusaka.
Responsibilities and expectations:
Undertake daily administrative tasks to ensure the functionality and coordination of the department's activities
Provide upport in organizing various campaigns
Conduct market research and analyze consumer rating reports
Employ marketing analytics techniques to gather important data (social media, web analytics etc.)
Update spreadsheets, databases and inventories with statistical, financial and non-financial information
Assist in organizing promotional events and traditional or digital campaigns and attend them to facilitate their success
Prepare and deliver promotional presentations
Compose and post online content on the company's social media accounts
Ensure high levels of customer satisfaction through excellent sales service
Ascertain customers' needs and wants
Recommend and display items that match customer needs
Manage point-of-sale processes
Actively involved in the receiving of new shipments
Keep up to date with product information
Accurately describe product features and benefits
Follow all companies' policies and procedures
Requirements:
Proven experience as a marketing and/or sales assistant
Good understanding of office management and marketing principles
Demonstrable ability to multi-task and adhere to deadlines
Well-organized with a customer-oriented approach
Good knowledge of market research techniques and databases
Excellent knowledge of MS Office
Exquisite communication and people skills
Diploma in Marketing, Sales, Business or relevant field