Full Time
Applications have closed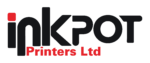 Marketing Executive
Are you an experienced Sales and Marketing professional in the Printing business field? We're looking for dynamic individuals to join our team.
Responsibilities:
1. Market Research: Conduct thorough market research to identify trends, competition, and potential opportunities within the printing and branding industry.
2. Brand Strategy: Develop and implement effective brand strategies to enhance the company's positioning and visibility in the market.
3. Campaign Management: Plan and execute marketing campaigns, including online and offline channels, to promote printing and branding services.
4. Client Relationship Management: Build and maintain strong relationships with clients, understanding their needs and ensuring client satisfaction.
5. Content Creation: Develop compelling and targeted content for various marketing channels, including social media, websites, and promotional materials.
6. Digital Marketing: Utilize digital marketing tools and platforms to drive online visibility, engagement, and lead generation.
7. Collaboration: Work closely with the sales team to align marketing efforts with sales goals and support lead generation activities.
8. Event Coordination: Organize and coordinate participation in industry events, trade shows, and exhibitions to showcase the company's printing and branding capabilities.
9. Budget Management: Responsible for managing the marketing budget effectively, ensuring optimal allocation for various campaigns and initiatives.
Requirements:
– Diploma / Bachelor's degree in Marketing, Business, or a related field.
– Proven experience in marketing within the printing and branding industry.
– Strong understanding of branding principles and marketing strategies.
– Excellent communication and interpersonal skills.
– Proficiency in digital marketing tools and platforms.
– Creative thinking and problem-solving abilities.
– Ability to work independently and collaboratively in a dynamic environment.
– Familiarity with industry trends and emerging technologies.
Note: Only those that meet the requirement above should apply for this Job
Applications must be sent to:  [email protected]
Closing date for receiving applications is Monday, 27th November, 2023.