Internship
To be discussed ZMW / Month
Applications have closed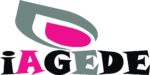 Insurance Awareness and General Dealers (iAGEDE)
Informed Decisions Determines Brilliant Destination
Insurance awareness and Gen. De. (iAGEDE) was registered in 2020 and its core business is Insurance awareness and education/ brand awareness to the general public. It is focused and bent on changing the narrative on how insurance is perceived in Zambia and Africa at large. iAGEDE is looking for self motivated Administrative Ass. and a Business developer/Brand activation manager to contribute and drive company's short and long-term goals to the higher heights. The Activation manager will be responsible in developing/marketing the business entirely. The candidate should have hands-on experience in marketing/business development, able to engage in live presentations on radios, roadshows, social media and many other platforms that are available. The administration Ass. Will be expected to coordinate all office activities prudently, including organising online meetings through Google meetings, Teams apps etc., record keeping management and many more as assigned.
The successful applicants will be subjected to Two months internship. After two months if proven worthy the task full time jobs will be offered with contracts with competitive salary and commission.
ACTIVATION/BUSINESS DEVELOPMENT MANAGER
-create awareness/brand activation content and plan
-maintain activation calendar and events
-able to educate masses on insurance based matters
-able to travel frequently for awareness campaigns within and outside Lusaka
-analyse indicators of the campaigns
-proactively seek new business on the market
– able to handle live presentations on Radios, TVs, social media platforms and activation campaigns stage performances.
– able to execute duties with or without close supervision
QUALIFICATION
– MBA Masters in Business Administration  (qualification in insurance related field will be an added advantage)
-excellent in verbal and written communication skills
-effective in team management skills
-hand-on experience with traceable referrals
-excellent understanding in planning and negotiating skills
-excellent time manager and problem solving skills
-deliver and accomplish targets as assigned
-Closely coordinate all campaign activities
ADMINISTRATION ASSISTANT
-innovative and strong work ethics
-proficiency in English
-excellent verbal and written communication skills
-excellent interpersonal communication
-friendly, confident and engaging personality
-Able to ascertain customer needs and wants
-Able to handle computer in all programs
-execellent time management
-Able to handle online meetings
-Gather and compile data from campaign activations.
-coordinate everyday office activities
-Able to work and deliver without supervision
QUALIFICATIONS
Degree in business administration or any other related field insurance background will be an added advantage
Atleast 2 years  and above work experience with traceable references.
If interested submit your detailed resume CVs with the cover letter to [email protected] before 7th September, 2023.