Contract
Applications have closed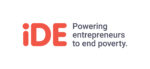 Website International Development Enterprises
Powering Entrepreneurs To End Poverty
Job Opportunity – iDE Zambia
Project name: Her Time to Grow (HTTG)
Background
A four-year multi-country project with funding from Global Affairs Canada (GAC) through the Feminist International Assistance Policy, aimed at empowering women through agricultural value chains. It is currently applying the sector's most recent learnings around women's empowerment to close gender gaps and accelerate the creation of economic opportunities for women. This project has two primary outcomes/ components:1) significant gains in women's economic empowerment, and 2) global knowledge-sharing and results acceleration.
These main outcome pillars will be supported by 3 intermediate outcomes:
"bringing the market to women" i.e.  creating access to the fundamentals necessary for their businesses to prosper "bringing women to the market," i.e. seeking to remove or mitigate the household, community, industry and regulatory barriers that prevent women from fully participating in the paid economy leverage impact beyond the life and scope of this project by generating insights on how to accelerate women's empowerment to share with the broader sector.
Expected results
Project results will be achieved through performance-driven internal collaboration and complementarity with sister projects to create synergies in delivering shared results which include:
Enhanced entrepreneurial capacities of intermediaries – 100 female and mixed Farm Business Advisors (FBAs) as providers of agriculture support services to increase women's participation in agriculture development initiatives in 6 targeted districts in Central and Copperbelt provinces.
Established performance-based strategic partnerships with women empowerment organizations for gender sensitization, awareness and sustainable access to productive land (ownership and documentation).
Improved access to appropriate technologies and means of production for 10,000 Women and Mixed groups (600 groups) as project primary beneficiaries; Women and mixed groups accessing appropriate technologies and improved business capacity.
Women financial inclusion and integration of Village savings for change and loans activities in Women and Mixed groups. Increasing women farmers' access to affordable and timely credit for production support.
Increased income opportunities for women by bringing markets closer. Increased capacities of female FBAs and Mixed FBAs to; participate in structured competitive markets, offer competitive aggregation services and train women and mixed groups in good postharvest practices and marketing.
Increased access to affordable working capital / loans for women and mixed FBAs. Monitoring, Evaluating and Learning; interventions, strategies including pilots are detailed / documented to support structured learning, results measurement and reporting is evidence based and statistically qualified, structured and timely sharing of lessons learnt.
The project is now inviting applications for the positions of:
MARKET & BUSINESS DEVELOPMENT OFFICER – HTTG PROJECT
The primary purpose of the Job
The Market & Business Development Officer will provide support services to "Her Time to Grow Project" (HTTG) by identifying opportunities for business growth and creating marketing linkages and strategies based on those opportunities for the targeted communities, enterprises, and individual project beneficiaries: The role will also include capacity building of the targeted audience and emergent SMEs to attain desired growth. The incumbent reports directly to the project manager.
Duties/responsibilities
Participate in the development of the overall strategy of project activities implementation in regard to fine-tuning the needs and environment of Target Beneficiaries/ Persons of Concern.
 Assist and supervise the training of the project beneficiaries in completing their business, financial, and marketing plans.
Ensure that the database of supported beneficiaries is established, and regularly updated and their progress is regularly monitored and evaluated
Facilitate the formation of Women's savings groups to increase income bases for entrepreneurial women farmers.
Ensure that problematic businesses or challenges faced by supported beneficiaries are proactively resolved and relevant support and coaching is provided.
Develop and support the development of local market, linkage to outside markets and financial institutions.
Actively participated in socio-economic assessments, market assessments, and value chain analysis for the area and targeted communities;
Participate in regular reports, draw up action plans, assessment of progress, and formulation of new business opportunities for the targeted audience.
Participate on providing data for yearly and quarterly project implementation plans as well as monthly Action plans including budgetary plans;
Qualifications and Skills for Market & Business Development Officer
Education
A Degree in business, agriculture, or equivalent rural economic development-related discipline.
Experience working in the following Value chains an added advantage: Soyabeans, groundnuts, Cassava, Beekeeping, Horticulture, and Livestock.
Experience:
At least five years' experience working in an agricultural extension or outreach capacity.
A good understanding of the concept of "Farming as a Business" and developing micro-to-small enterprises as an added advantage.
A self-starter who can work with minimal supervision, adhere to deadlines and be used to meeting targets.
Knowledge of market-based approaches to development work, entrepreneurship development, and value chain analysis is an added advantage.
Experience in coaching and mentoring SMEs is required.
A valid motorbike rider's license is a MUST.
Skills
Strong business knowledge and experience interpreting financial data.
Ability to effectively research new markets.
Creativity and problem-solving skills.
Excellent written and verbal communication skills.
Analytical and detail-oriented.
Strong negotiation skills.
Advanced time management and organizational skills
Mode of application.
Application letter should be by e-mail with the CV as the only attachment.
Clearly reference the project and position you are applying for.
Only applicants with the necessary experience and qualifications should respond to this advert.
Women are encouraged to apply.
Applications should be mailed to [email protected] by 27th January 2023.