Consultancy
Contract
December 29, 2023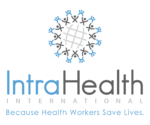 IntraHealth International
BACKGROUND
The Leading Organizational Capacity and Localization Development (USAID LOCAL) Activity is a five-year United States Agency for International Development (USAID) funded project. IntraHealth International (IH) is the prime implementing partner for the USAID LOCAL activity in Zambia. The goal of USAID LOCAL is to support the organizational capacity of current USAID/Zambia local implementing partners (LIPs) to manage, implement and monitor programs that effectively and efficiently deliver sustainable quality development outcomes and impact, and fully influence local development agendas. This goal is in line with USAID/Zambia's focus of taking important steps toward meeting the Office of the US Global AIDS Coordinator's directive to shift 70% of PEPFAR funding to LIPs.
To attain this, the project will implement capacity building interventions through three technical approaches (components) listed below:
Component 1—Increase local partners' capacity for risk identification, mitigation, and compliance to financial and operational best practice.
Component 2—Enhance local partners' resource mobilization and funding diversification capacity for the purpose of organizational sustainability.
Component 3—Increase networking opportunities, improve communication, MEL capacities and enhance understanding of integrated programming.
USAID LOCAL's collaborative capacity strengthening approach entails meeting LIPs at their current organizational maturity level and work hand-in-hand with LIPs' staff to improve on all critical management components: finance, human resources, communication, resource mobilization, gender and social inclusion, information technology, and data reporting. The project intends to create a Zambian-specific database of technical advisors composed of local consultants and organizations that will provide a range of technical assistance based on capacity self-assessment results from the LIPs.
The project's approach will assist LIPs to strengthen their technical programs, existing systems, processes, policies, and procedures using the following four core steps:
Assisted participatory capacity self-assessments using tailored assessment tools to help LIPs identify the root causes of organizational challenges and skill gaps.
Co-designed capacity strengthening plans that provide a personalized roadmap with deliverables and milestones that reflect each LIP's priorities and growth goals.
Customized capacity strengthening methods that use real-world experiences and on-the-job learning assisted by coaching, knowledge resources, and expanded networking as opportunities for rapid skill development and organizational growth.
Continuous measurement as a learning experience to monitor the impact of capacity strengthening, adapt methods, and share lessons learned and knowledge with the broader LIP community to help forge relationships and peer-to-peer learning.
SCOPE OF WORK FOR CONSULTING ASSIGNMENTS
USAID/LOCAL is seeking qualified consultants to conduct organizational assessments and capacity building. Applications must identify areas of experience and willingness to be co-located with Local Partners to provide technical assistance.
Non-US Organization Pre-Award Survey (NUPAS)
Financial Management: Strengthen financial management and internal control systems (e.g. ensuring local organizations have banking accounts, book-keeping systems, DUNS number, financial statements, standardized accounting cycles, standardized financial reporting); Ensure local partners demonstrate the ability to manage funding responsibly and efficiently, with capacity to meet USG program and financial reporting requirements; Help local partners establish financial planning processes and develop risk mitigation strategies; and Ensure local partners have the capacity to comply with PEPFAR financial management systems, including expenditure reporting, management of outlays and timely outlay of COP funding.
Financial Compliance: Assist local partners in ensuring that they show Active status on System for Award Management (SAM) website, no exclusions on Office of Foreign Assets Control (OFAC) website, and no exclusions on United Nations (UN) Sanctions List; and assist local partners in demonstrating compliance with US Standard Provisions for Non-US NGOs
Audit Readiness: Provide TA to local partners to help selected organizations complete annual audit requirements for Non-US NGOs.
Sub Award/Grants Management: Support local partners in their role as grants managers and consortia leads. Assistance in this area might include training in grants/award management, program management, flow-down provisions, sub-award and contract negotiations.
Organizational Development: Provide technical assistance in Governance (vision/mission, legal status and registration, governing board, etc.), Administration, Human Resources, Financial Management, Organizational Management, Program Management, and Project Performance Management.
Sustainability and Business Development: Provide technical assistance to local partners in the development of local strategies including stakeholder/donor networking and relationship building and writing proposals.
Gender Audit: Support local partners in assessing gender and inclusion parameters and develop relevant policies on the same.
Climate Finance: Provide technical assistance to local partners in developing climate-related regulations and policies, accessing climate finance sources and implementing sustainable practices.
REQUIREMENTS
Master's degree in Accounting, Finance, Business Administration, Economics, Marketing, MEL or similar field of study and at least eight years of experience in financial and administrative management with International organizations or a bachelor's degree in a related field of study and at least 10 years of relevant experience
Senior manager experience in financial, administrative, project and contract management of USG funded projects, preferably on large & complex global projects.
Experience managing USAID contracts and have expert knowledge in USG rules and regulations.
Experience with PEPFAR programming and policies
Demonstrate interpersonal skills and ability to manage staff effectively in a complex and changing environment.
Proven ability to manage confidential matters discreetly and with the trust and confidence of colleagues and clients.
Experience in providing Organizational Capacity Development Technical Assistance
Experience with international donor-supported projects (e.g., USAID and CDC, including PEPFAR)
Understanding of Localization as a concept
Ability to work with a high level of independence, using your own initiative.
Familiarity and experience in digital tools are highly desirable
Must have strong written and verbal English skills and reside in Zambia.
APPLICATION DETAILS
Proposals will be accepted on a rolling basis until 5 p.m. Central Africa Time (CAT) on December 30, 2023. Your offer will include a CV and a daily rate. References from USAID are preferred.
.Your proposals should be submitted to [email protected], by attaching your documents (Cover letter, CV and daily rate information) and clearly indicating the area(s) of focus you would be interested in providing support to.
Applicants will be considered for consulting opportunities for a period of 24 months. If selected, applicants will receive a Master Consulting Agreement which will be valid for 24 months. When USAID/LOCAL has a specific Scope of Work, the Master Consulting Agreement will be modified.
IntraHealth International will award contracts to offerors whose skills are most applicable to future consulting needs and who provide the best value to IntraHealth, technical and financial factors combined. IntraHealth reserves the right to award in whole or in part, or to make no award at all. The contract will stipulate the terms and conditions of IntraHealth International.