Contract
RFP / Tender
Applications have closed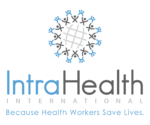 Subject: RFQ – IT Support Services
The successful IT support service provider will be considered for a period of 12 months renewable.
Your quotes should be sent to [email protected]
Any questions should be addressed to [email protected] using the subject line "Question Regarding IT Support RFQ." before 21st November 2023.
This letter cannot be construed as a legally binding contract between our organization and the entity you are representing
Quotations should clearly state the hourly rate and monthly retainer both in local currency. Quotations must be typewritten or in ink and submitted on company letterhead.
IntraHealth reserves the right to a) reject any and all offers, in whole or in part, for any reason whatsoever, b) waive immaterial requirements, and c) pursue purchasing in a manner that is in the best interest of IntraHealth.
United States law prohibits transactions with, and the provision of resources and support to, individuals and organizations associated with terrorism. The supplier must ensure compliance with these laws in any resultant contract from this RFQ.
SCOPE OF WORK
BACKGROUND
The Leading Organizational Capacity and Localization Development (USAID LOCAL) Activity is a five-year United States Agency for International Development (USAID) funded project. IntraHealth Inc. (IH) is the prime implementing partner for the USAID LOCAL activity in Zambia. The goal of USAID LOCAL is to support the organizational capacity of current USAID/Zambia local implementing partners (LIPs) to manage, implement and monitor programs that effectively and efficiently deliver sustainable quality development outcomes and impact, and fully influence local development agendas.
IntraHealth Zambia invites quotation submissions from eligible suppliers for IT services for the Zambia Office on a need's basis. The office has four staff members, with no server and no network cables. It is also equipped with fiber optics internet connectivity, Wi-Fi connectivity, cloud storage, four laptops, one printer/scanner/copier, Zoom room equipment.
CORE RESPONSIBILITIES
Troubleshoot and provide technical support with guidance of IntraHealth International's US-based IT administrator.
Register defects and failures within the IT system, analysis of problems, solving such problems and the respective documentation.
Setup equipment for the office during onsite and offsite meetings/functions, where necessary
Assess and provide recommendations for the replacement of specific equipment.
In consultation with the US-based IT administrator: Support the regular updating and patching of operating systems and applications; and support periodic security audits to identify and mitigate potential risks, when needed.
Some tasks include, but not limited to:
Routine computer hardware checks and clean up.
Ensure optimal performance of Zoom room equipment.
Address any challenges with cloud storage access.
Conduct regular check-ups on the printer/scanner/copier.
Address any printing or scanning issues promptly.
PROFESSIONAL PROFILE AND REQUIREMENTS
Practical knowledge on and troubleshooting of computer-related work including laptops, networks, printers, and common office applications.
Experience in handling IT and help-desk support.
Trustworthy
Ability to work in an international team with clear communication structures.
Willingness to work in accordance with IntraHealth's IT policy
Ability to work under pressure and meet deadlines.
REQUIRED DOCUMENTS
Business Profile including contact details, physical address
Business registration/license certificates
Copy of suppliers valid Zambia Revenue Authority Tax Clearance, Value Added Tax (VAT) registration.
List of current customers and their contact details (references)
A typed Quotation on company letterhead, clearly stating the hourly rate and monthly retainer, both in local currency.
SUBMISSION DETAILS
Please send all documents via email to [email protected], by 11.59pm, 23rd November 2023