Full Time
Applications have closed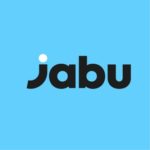 What's JABU?
JABU is a B2B e-commerce & distribution marketplace, offering tech-enabled, route-to-market development & merchandising for FMCG brands in undeveloped areas while helping unbanked businesses grow through efficient delivery, an affordable product basket, inventory management and credit facilities.
HR Officer
People are our most important asset and you'll be the one to ensure we have a happy, respectful and productive workplace where everyone works to realize our established mission and objectives.
Promoting corporate values and shaping a positive culture is a vital aspect of a complete HR Officer job description and specification.
NB: The position is based in the Chinika Industrial area.
Reporting to Human Resource Manager
Responsibilities
Administrative tasks
Assist and support the HR Manager in their function
Assist in performance management processes
Tracking the 30-60-90 to ensure that confirmations are done on time
Maintain employee records (attendance,  personnel files, data etc.) according to policy and legal requirements
Communicating HR related correspondence to different stakeholders
Preparing payroll inputs/notes every month
Facilitate the renewal of annual statutory licenses and maintenance of the fire extinguishers
Monitor and offer support to the HR Assistant
Assist the Recruitment Lead in the recruitment process
Any other duties as assigned to you by you line manager
Leave and attendance management. 
Manage the leave process in accordance with set policies
Ensure that the annual leave plan is submitted to HR office prior to starting a new year
Record and maintain leave application forms. Records to be entered onto the leave planner as well as Sage VIP in real time
Managing the time and attendance and submitting weekly reports to HR Manager
Prepare and submit leave status reports daily (Annual, sick leave, other leave).
Disciplinary
Manage the disciplinary and grievance handling procedures
Drafting and sharing correspondences
You will be the secretary of the disciplinary committee
MAnaging the disciplinary tracker
Any other duties that may be assigned by your immediate superior.
Requirements
Proven working experience as HR Officer or other HR Executive
People-oriented and results driven
Demonstrable experience with Human Resources metrics
Knowledge of HR systems and databases
Ability to architect strategy along with leadership skills
Excellent active listening, negotiation, and presentation skills
Competence to build and effectively manage interpersonal relationships at all levels of the company
Degree in Human Resources, Public Administration  , or related field a must
A minimum of 5 years work experience in Human Resources.
Member of the Zambia Institute of Human Resource Management a must.