Full Time
Applications have closed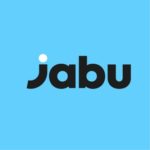 Website JabuLogistics Jabu Technologies Zambia
What's JABU?
JABU is a B2B e-commerce & distribution marketplace, offering tech-enabled, route-to-market development & merchandising for FMCG brands in undeveloped areas while helping unbanked businesses grow through efficient delivery, an affordable product basket, inventory management and credit facilities.
We're looking for an enthusiastic and passionate Associate Editor to join the JABU team! You will be responsible for researching and writing compelling stories for the digital and print versions of the JABU Zone newspaper and JABU internal comms. You will also execute the efficient distribution of both publications. A successful candidate must be able to work independently and thrive in a fast-paced environment
Requirements:
A Bachelor's degree in Journalism, Communications, or a related field would be advantageous.
Must be able to write/communicate in English at a high proficiency level.
Must be a strategic thinker and conceptualize content strategies.
Must be highly organized and able to meet deadlines.
Must have at least 2-3 years of experience in journalism, content writing, or a related field.
Must have basic knowledge of Canva and social media/design principles.
Responsibilities:
Write articles for the JABU Zone newspaper.
Execute the publication and distribution of JABU internal comms.
Execute newspaper distribution in the areas where JABU has branches.
Provide insight and suggestions on all JABU Zone and internal comms content.
Co-create and implement the social media/digital strategy for the JABU Zone newspaper.
Proofread JABU Zone and internal comms content.
Conduct interviews for all JABU Zone and internal comms content.
Oversee, execute and organize photography for the JABU Zone and internal comms content.
Develop and co-create content ideas for the JABU Zone and internal comms content
Assist in the execution of JABU Zone-related events/activities.
Provide daily/weekly/monthly reports to immediate management and supervisors on the status of the JABU Zone project and all internal comms