Full Time
Applications have closed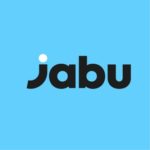 Website JabuLogistics Jabu Technologies Zambia
What's JABU?
JABU is a B2B e-commerce & distribution marketplace, offering tech-enabled, route-to-market development & merchandising for FMCG brands in undeveloped areas while helping unbanked businesses grow through efficient delivery, an affordable product basket, inventory management, and credit facilities.
Control Room Operator: You will be reporting to the City Manager
Duties:
Ensure that cameras and surveillance systems in all our branches are installed and operating adequately.
Monitor the operations at the warehouse as well as ensure that all surveillance and GPS systems are properly working.
Review and provide video images for investigative purposes.
Sit in front of screens, constantly monitoring the live pictures that come in from the surveillance cameras and the location of vehicles through our GPS systems.
Randomly and when necessary, analyze the footage from the cameras installed in the vehicles.
Monitor anyone acting suspiciously, and alert the security staff/ police if you see an act of theft, vandalism, or any other crime.
Monitor all warehouse activities, including the cleaning staff and pickers.
Keeping a log of all incidents and passing it on to management, security staff, and the police (when necessary).
You may be called to give evidence in court as a witness.
Ensure work is undertaken in compliance with the operating procedures, current legislation, and the company codes of practice.
Randomly perform breathalyzer tests on the staff.
Ensure the accurate recording of all events and actions monitored from within the control room, including the maintenance of daily logs.
Perform other related work as required.
Requirements / Skills:
Relevant/Related diploma qualification within Safety and Security
2 years experience in security-relevant fields.
Ability to plan, schedule, and undertake work safely, independently, and professionally.
Punctual, reliable, and detail-oriented.
Must be in good physical condition to perform duties assigned.
Thorough knowledge of surveillance system practices, techniques, and equipment.
Thorough knowledge of maps and/or GIS Information.
Possess the ability to read and interpret maps, plans, and specifications, and compare them with various aspects of progress, to detect errors.
Must be able to operate a computer and computer software related to word processing and spreadsheets.
Ability to remain calm under pressure and in difficult situations.
Speak and write clearly and accurately; Multi-task and ability to communicate problems
Effective listening skills and Attention to detail
Must be highly vigilant