Contract
Applications have closed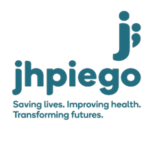 Purpose
To facilitate staff, travel on all Jhpiego program activities in country. To facilitate smooth implementation of Jhpiego activities by ensuring the safe travel of Jhpiego staff and the security of the project vehicle.
RESPONSIBILITIES
Driving Jhpiego staff for project work as required.
Ensure the assigned Project vehicle is kept clean at all times by washing both the interior and exterior parts of the vehicle.
Carryout routine checks on the assigned vehicle and ensure they are sound
To regularly update the motor vehicle log book per each travel and sign off
Ensure timely conveyance of staff to and from places as instructed by the supervisor or the Team Lead.
To strictly follow all Road Signage and Traffic Rules at all times.
Ensure all motor vehicle tools and accessories are in place and in good working condition before undertaking any journey.
Ensure passengers adhere to all safety regulations such as wearing of safety belts.
To report any mechanical/Electrical fault to the supervisor for timely rectification of the problem
Ensure the assigned vehicle is serviced within schedule by reporting the mileage to the supervisor on time
Conduct a weekly checklist of vehicle condition and submits to supervisor for review.
Ensure security of the vehicle at all times and that the vehicle is parked in a secured place when not in use
Adherence to Jhpiego' s vehicle use policy manual
Report any instance of mishap or accident to the supervisor for timely action
Perform daily errands as assigned and assist the Programme Assistant with general duties such as registering participants for JDR payments
Perform any other duties as may be assigned by the supervisor from time to time.
QUALIFICATIONS AND EXPERIENCE
Basic minimum Grade Twelve certificate
Basic computer knowledge
5 years' experience working as a driver preferably in International Non- Governmental   Organizations.
Clean Valid driver's license (Preferably Class C)
Experience in providing administrative assistance to a development project.
Excellent knowledge of traffic rules and road laws of Zambia.
Excellent organizational and time management skills
Good Verbal communication
SEND YOUR CV via this link.