Full Time
Applications have closed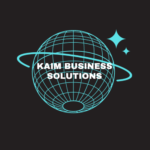 Job Title: Sales and Marketing Associate
Job Summary:
The Sales and Marketing Associate plays a crucial role in driving revenue growth and promoting our products/services to a wider audience. This position involves a combination of sales, marketing, and customer engagement activities to achieve company objectives.
Key Responsibilities:
Sales and Business Development:
Identify and target potential clients or customers.
Conduct sales presentations and product demonstrations.
Build and maintain strong relationships with clients.
Close sales deals and achieve sales targets.
Marketing:
Develop and execute marketing strategies and campaigns.
Create and manage digital and traditional marketing materials.
Manage social media platforms and online presence.
Analyze market trends and competitors to refine marketing strategies.
Customer Engagement:
Respond to customer inquiries and provide information about products or services.
Gather feedback and insights from customers to enhance products/services.
Maintain customer databases and contact lists.
Sales and Marketing Collateral:
Create sales presentations, brochures, and promotional materials.
Ensure consistent branding across all marketing materials.
Reporting and Analysis:
Track and report on sales and marketing metrics.
Provide regular reports to the Sales and Marketing Manager.
Use data to make informed decisions and adjustments to strategies.
Qualifications:
Bachelor's degree in Business, Marketing, or a related field (preferred).
Proven experience in sales and marketing roles.
Strong communication and interpersonal skills.
Proficiency in marketing tools and software.
Ability to work independently and as part of a team.
Strong analytical and problem-solving skills.
Goal-oriented and results-driven.
Additional Information:
This is a full-time position.
How to Apply:
If you are a self-starter with a passion for customer engagement, marketing and continuous learning, we invite you to apply for this exciting opportunity. Submit your CVs and cover letter to [email protected]. Please include "Sales and Marketing Associate Application" in the subject line.