Full Time
Applications have closed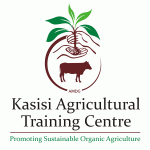 Website Kasisi Agricultural Training Center
Promoting sustainable organic agriculture and agroecology
The purpose of this position is to coordinate and to improve the training program of KATC as well as develop research activities in organic agriculture and agroecology.
This includes the overall concept of the training program as well as the initiating, designing, developing, implementing, and evaluating of specific training for beneficiaries and own staff. The writing of training and course materials, facilitator guidelines, and the setup of a training calendar is an important part of the position.
Further, it includes advertisement and marketing of the KATC training programs and recruitment of training participants in collaboration with the person in charge of communication.
The day-to-day running of the training, and organization of the facilitation and delivery are equally part of the position.
In the area of research, the work consists in identifying pertinent research questions, develop research proposals, raise funds, coordinate the research activities, and document, evaluate and disseminate the results. The research profile of the institution should be developed to embrace appropriate technology in the area of organic agriculture and agroecology.
Qualifications/experience/requirements:
Masters degree or equivalent professional qualification in agriculture or a related subject, Experience in adult education.
Minimum five years experience in agriculture research or related field, management experience, and interpersonal/leadership skills
The candidate must be highly organized with excellent interpersonal and communication skills.
Computer experience required (Statistical Software, MS Excel and Word or equivalents)
good knowledge of experimental setup and statistical methods
Must possess great presentation skills (dynamic, good vocal variation, good body movement, good learning environment management skills, good questioning/facilitation skills, understanding of adult learning principles)
Effective written communication
An independent thinker able to analyze, plan, schedule, organize and complete complex projects.
A good team player who works well with others
Can work well with minimal direct supervision, but will also check-in and stay connected with the immediate supervisor
Must speak English and at least two of the local languages (Nyanja and tonga)
High integrity, honesty, ethical behavior, good judgment and discretion