Full Time
Highly competitive / Month
Applications have closed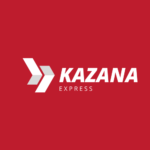 Website Kazana Express Zambia Limited
Director- Innovation and Business Growth
Job Location: Lusaka Zambia 
About Kazana Express:
Kazana Express is at the forefront of the e-commerce revolution in Zambia, dedicated to bridging the gap between consumers and local businesses through an innovative online marketplace. We also aim to provide access to international markets for B2B and B2C consumers through our innovative products.
Role Summary:
The Head of Innovation and Business Growth is a pivotal role at Kazana Express, charged with spearheading initiatives that drive innovation across our platform and services, thereby fueling business expansion. You will be instrumental in identifying and developing new business opportunities, enhancing our product offerings, and ensuring our sales strategies are as innovative as our marketplace. Most importantly you will be incharge of a young vibrant, high performing team.
The ideal candidate 
The ideal candidate for the role of Head of Innovation and Business Growth at Kazana Express is an experienced and dynamic leader with a strong background in strategic innovation within the e-commerce sector or related sector. They should have a proven ability to develop and implement growth-driving strategies, a deep understanding of business operations, and a talent for leadership that motivates teams and influences the broader organization. Critical thinking and analytical skills are essential to navigate complex business challenges, alongside the adaptability to respond swiftly to changing market dynamics. This person must embody resilience and possess excellent organizational skills to overcome the issues previously encountered with team leadership, ensuring the company's vision and goals are successfully realized.
This role is for ambitious, high performing, high energy individuals, who want to have fun while disrupting an industry.
Certificates and references will be verified.
Key Responsibilities:
Lead the development of innovative business strategies to propel sales growth and market expansion.
Drive the integration of cutting-edge technologies and methodologies to enhance our e-commerce platform's performance.
Foster an innovative culture within the company, encouraging creative problem-solving and the exploration of new ideas.Build and maintain strategic partnerships with tech startups, local innovators, and other potential partners to boost innovation and growth.
Collaborate with cross-functional teams to ensure that innovation initiatives align with overall business goals.
Conduct comprehensive market research to identify trends and opportunities for new products and services.
Oversee the innovation pipeline, from ideation to execution, ensuring that new ideas are viable, customer-focused, and commercially successful.
Establish clear metrics for measuring the impact of innovation and growth initiatives.
Manage the innovation and growth budget effectively, ensuring a high return on investment
Qualifications:
Minimum, Masters degree in Business, Marketing, Technology, or a related field. Absence of a master degree should be matched with exceptional experience and achievement.
Significant experience in a leadership role with a focus on innovation and business development, preferably in e-commerce or a tech-driven sector.
A visionary with a proven track record of identifying and successfully capitalizing on new business opportunities. And managing teams.
Deep understanding of technological trends and how they can be leveraged for business growth.
Exceptional team leadership and collaboration skills.
Strong analytical abilities, adept at making data-driven decisions.
Excellent communication and negotiation skills.
Resilient and adaptable, capable of thriving in a fast-paced and evolving industry landscape
The ideal candidate
The ideal candidate for Kazana Express is someone who is not only ready to assume a demanding leadership role but also thrives in such an environment. They are expected to consistently perform at a high level within a fast-paced and international company. This leader will bring a comprehensive understanding of the global business landscape and an unwavering commitment to delivering superior results. Alongside these attributes, the candidate will have proven leadership skills, boundless energy, and a strong drive to guide a dynamic team of high-performing individuals. They must be willing to put in the necessary long hours and take decisive action to ensure the business's growth, demonstrating a deep-rooted dedication to the success of Kazana Express.What Kazana Express Offers:
A role at the heart of Kazana Express's innovation engine, with the freedom to shape the future of e-commerce in Zambia.
A highly Competitive compensation package, including base salary, bonuses, and potential equity options.
The opportunity to work in a dynamic, fast-paced environment with a talented and driven team.
Resources and support to turn innovative ideas into successful business outcomes.