Full Time
Applications have closed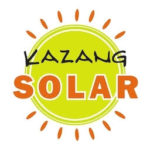 Kazang Solar Distributors
Kazang Solar provide quality and affordable solar solutions.
The role of the Head of Sales is to build a distribution networks and sales pipelines nationwide, responsible for direct sales and creating and maintaining partnerships with organizations and community groups. Ensure that brand equity is maintained and responsible for driving the development of brand across the country.
Ensuring that the company is pursuing a robust distribution strategy to cater for the evolving customer needs driven by technological advancements and ensure the company's profitability through customer revenue growth, out of credit and cost reduction in delivering products and services while ensuring customer satisfaction.
Reporting to the General Manager the responsibilities include:
Product and channel distribution management.
Identify and establish distribution networks in new areas.
Oversee all product and channel development and enhancements and ensure that the company has effective, efficient and profitable products and channels that are responsive to the changing customer requirements.
Develop innovative and creative ideas for increasing sales.
Prepare strategic plan to guide the growth of customers and sales revenue.
Review sales process and suggest improvements
Managing service quality, ensuring an efficient and hassle free customer experience for all end-users.
Expand market share through product sales and volumes
Drive product utilization
Drive marketing strategy
Actively manage the channels balance sheet to ensure optimization of returns
Leadership and people management.
Recruit, train and build capacity of the field management team, ensuring that they are achieving sales and customer repayment targets and effectively managing the sales agents.
Monitor the efficiency of the Sales coordinator's and empower them to become sales leaders.
Support regional teams in developing viable tactics for further growth of the business.
Ensure effective execution through the Area sales managers of value adding promotional and sponsorship programs.
Prepare and implement performance management contracts and ensure regular performance reviews.
Provide ongoing coaching and development of staff.
Coach staff on product offerings and sales best practice.
Stakeholder management.
Build strong relationships with Heads of Department.
Proactively develop relationships with new and existing partners, vendors and potential partners to ensure appropriate co-operation and to build distribution networks.
Marketing
Ensure the attainment of new business by employing aggressive advertising techniques.
Determine new sales opportunities by studying the latest market trends and ensure timely payment for customers.
Initiate relevant marketing activities to support the development of the brand and the market.
Ensure brand compliance.
KEY REQUIREMENTS
Experience/knowledge and skills:
Broad exposure in a commercial environment with at least 7 years' sales experience.
Experience of operating in rural locations.
Business acumen should be evident, demonstrated through previous work experience.
Qualifications required:
Business degree or formal qualification in a related discipline would be appropriate.
MBA desirable.
HOW TO APPLY
Applications, consisting of a cover letter detailing your suitability for the position and CV, should be sent to [email protected]
Closing date for accepting applications is Tuesday, 23rd May 2023.
* Note: Only shortlisted candidates will be contacted.