Full Time
Applications have closed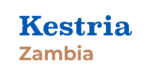 Kestria Zambia
Fluent in finding leaders
We are a proud representative of Kestria, the world's largest alliance of boutique executive search firms in Zambia. Kestria's reach currently spans 40+ countries and 90+ cities and counting. What sets us apart is our shared entrepreneurial spirit and drive to deliver excellence in executive search. We assist clients to achieve their commercial objectives in the most effective and efficient way possible while maintaining the highest level of advisory.
Our client is seeking a dynamic individual to join their team as the Chief Financial Officer. You will play an integral role in executing the company's growth plans and will have oversight of the company's financial management function.
ESSENTIAL DUTIES AND RESPONSIBILITIES
Developing and implementing financial strategies to support growth and profitability.
Collaborating with the executive team to set financial goals and objectives.
Managing financial operations, including budgeting, forecasting, and financial reporting.
Ensuring compliance with industry regulations and risk management.
Identifying and evaluating investment opportunities for the capital investments company.
Managing investment portfolios and optimizing returns.
Facilitating board meetings and ensuring accurate record-keeping of board minutes.
Providing administrative support to the board and executive leadership.
Managing corporate governance and regulatory compliance matters.
Building and leading finance teams across all companies.
Mentoring and developing finance professionals within the organization.
QUALIFICATIONS AND EXPERIENCE:
Bachelor's degree in finance, accounting, or related field required. MBA will be an added advantage.
Professional accountancy qualification such as ACCA/CIMA/ZICA.
In depth knowledge of corporate financial law and risk management practices.
Excellent knowledge of data analysis and forecasting methods.
Proficient in the use of MS Office and financial management software (e.g. Pastel).
Knowledge of accounting principles, financial regulations, and tax laws.
Ability to strategize and solve problems.
Strong leadership and organisational skills.
Excellent communication and interpersonal skills.
Strong analytical skills and the ability to interpret financial data and provide strategic advice.
Aged 35 and below.
Must be a fully paid Fellow Member of ZICA.
5-7 years of relevant industry experience within the financial services sector in a senior financial management role.
Strong financial acumen and strategic thinking abilities.
High level of integrity and ethical standards.
To apply kindly send your CV, cover letter and copies of qualifications in a single document to [email protected], [email protected] and [email protected] by Tuesday, 19th September 2023.  Please mention "Chief financial Officer" in the subject line.