Full Time
Applications have closed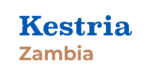 Website Kestria Zambia
Fluent in finding leaders
We are a proud representative of Kestria, the world's largest alliance of boutique executive search firms in Zambia. Kestria's reach currently spans 40+ countries and 90+ cities and counting. What sets us apart is our shared entrepreneurial spirit and drive to deliver excellence in executive search. We assist clients to achieve their commercial objectives in the most effective and efficient way possible while maintaining the highest level of advisory.
Our client is seeking a dynamic individual to join their team as the Head of Asset Management. You will be responsible for leading and driving the asset management division to deliver outstanding performance and value to clients.
KEY RESPONSIBILITIES
Manage trusts, pensions and funds.
Develop and execute a strategic vision for the asset management division that aligns with the company's goals and objectives.
Lead, mentor, and inspire a team of asset management professionals, fostering a culture of excellence, collaboration, and innovation.
Oversee the management of investment portfolios, ensuring optimal asset allocation and risk management to achieve clients' financial objectives.
Build and maintain strong client relationships, providing expert guidance and tailored solutions to meet their investment needs.
Stay abreast of industry trends, market conditions and regulatory changes to inform investment strategies and decisions.
Ensure compliance with all relevant laws, regulations and internal policies in the asset management division.
Establish key performance indicators (KPIs) and regularly assess the division's performance, making data-driven decisions to drive growth and profitability.
Implement robust risk management practices to safeguard client assets and maintain a strong risk-adjusted return profile.
QUALIFICATIONS AND EXPERIENCE:
Bachelor's degree in Accounts, Finance, Economics, or related field. MBA is an added advantage.
Professional accountancy qualification such as ACCA/CIMA/ZICA.
8-10 years relevant experience.
Proven track record of successful leadership in asset management or related roles.
Experience in the investment environment, with a deep understanding of various asset classes, investment strategies, and market dynamics.
Demonstrated expertise in driving business development initiatives, including the ability to identify and pursue new investment opportunities, expand client portfolios, and grow assets under management.
Experience in relationship management, navigating complex regulatory frameworks and ensuring compliance while delivering exceptional client service.
Strong understanding of financial markets, investment strategies, and risk management.
Excellent interpersonal and communication skills, with the ability to build and maintain strong client relationships.
A strategic thinker with the ability to translate vision into actionable plans and goals.
Demonstrated ability to drive results and meet performance targets.
In-depth knowledge of relevant regulations and compliance requirements.
Fully paid member of ZICA.
To apply kindly send your CV, cover letter and copies of qualifications in a single document to [email protected], [email protected] and [email protected] by Tuesday, 19th September 2023.  Please mention "Head- Asset Management" in the subject line.