Full Time
Applications have closed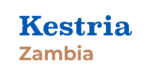 Website Kestria Zambia
Fluent in finding leaders
We are a proud representative of Kestria, the world's largest alliance of boutique executive search firms in Zambia. Kestria's reach currently spans 40+ countries and 90+ cities and counting. What sets us apart is our shared entrepreneurial spirit and drive to deliver excellence in executive search. We assist clients to achieve their commercial objectives in the most effective and efficient way possible while maintaining the highest level of advisory.
Our client in the manufacturing industry is seeking a highly motivated and detail-oriented Management Accountant to join their team. The ideal candidate will play a vital role in aligning financial operations, cost analysis, and strategic decision-making within our organization. As a Management Accountant, you will be responsible for optimising resource utilisation, controlling costs, and providing valuable insights to support efficient manufacturing processes.
Key Responsibilities
Analyse and monitor costs associated with manufacturing processes, including raw materials, labour, and overhead.
Investigate variances from budgeted costs and propose corrective actions as needed.
Collaborate with cross-functional teams to develop accurate budgets and forecasts for manufacturing operations.
Regularly track actual performance against budgets, identifying and explaining any deviations.
Assist in adjusting strategies based on changing market conditions or business needs.
Monitor inventory levels, reconcile physical stock with records, and determine optimal reorder points.
Collaborate with supply chain teams to ensure seamless inventory replenishment.
Balance stock levels to minimise stock-outs while reducing carrying costs.
Provide financial analysis to support strategic decisions, such as introducing new product lines or process improvements.
Evaluate potential costs, pricing strategies, and expected returns for various business initiatives.
Determine accurate product costs using appropriate costing methods.
Assist in setting product prices that cover costs while maintaining competitive market positioning.
Qualifications
Bachelor's degree in Accounting, Finance, or a related field. A professional accounting qualification (e.g., ACCA, CIMA) is a plus.
At least 3 years proven experience in a similar role within the manufacturing industry.
Must be a fully paid member of ZICA.
Strong understanding of cost analysis, budgeting, and financial reporting.
Proficiency in accounting software and Microsoft Office Suite.
Excellent analytical skills and attention to detail.
Effective communication skills for collaborating with cross-functional teams.
Knowledge of local accounting regulations.
Problem-solving mindset and the ability to drive continuous improvement.
High ethical standards and a commitment to maintaining confidentiality.
To apply kindly send your CV, cover letter and copies of qualifications to [email protected], [email protected] and [email protected]  by Tuesday 12th September 2023.  Please mention "Management Accountant" in the subject line.