Full Time
Applications have closed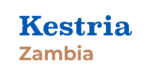 Website Kestria Zambia
Fluent in finding leaders
We are a proud representative of Kestria, the world's largest alliance of boutique executive search firms in Zambia. Kestria's reach currently spans 40+ countries and 90+ cities and counting. We assist clients to achieve their commercial objectives in the most effective and efficient way possible while maintaining the highest level of advisory.
Our client is a renowned leader in advisory services is looking for skilled  Monitoring and Evaluation Consultant to join their dynamic team.
Key Responsibilities
Designing, implementing, and managing M&E frameworks for projects and programs.
Collecting, analyzing, and interpreting data to inform decision-making and program improvement.
Developing and delivering comprehensive M&E reports for internal and external stakeholders.
Collaborating with cross-functional teams to ensure M&E practices align with project goals.
Staying current with industry best practices and M&E methodologies.
Ensuring compliance with regulatory and ethical standards in M&E activities.
Qualifications
Bachelor's Degree in Social Sciences
3-5 years of hands-on experience in Monitoring and Evaluation
Certification in M&E
Proficiency in preparing comprehensive M&E reports
Membership in the M&E Association of Zambia
Sober-minded and unwavering commitment to ethical standards
To apply kindly send your CV, cover letter and copies of qualifications to [email protected]  and [email protected]  by 14th November 2023.  Please mention "Monitoring and Evaluation Consultant" in the subject line.