Full Time
Applications have closed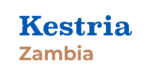 Website Kestria Zambia
Fluent in finding leaders
We are a proud representative of Kestria, the world's largest alliance of boutique executive search firms in Zambia. Kestria's reach currently spans 40+ countries and 90+ cities and counting. What sets us apart is our shared entrepreneurial spirit and drive to deliver excellence in executive search. We assist clients to achieve their commercial objectives in the most effective and efficient way possible while maintaining the highest level of advisory.
Our client, in the manufacturing industry is seeking a Sales Manager to join their team. The Sales Manager will be responsible for leading and overseeing the sales team's efforts to achieve revenue targets, expand market share, and foster strong customer relationships. This role involves strategic planning, team management, and collaboration with cross-functional teams to drive business growth
Key Responsibilities
Develop and execute a comprehensive sales strategy aligned with company goals and market trends.
Identify new market opportunities, target segments, and potential clients for business expansion.
Set sales targets and quotas for the team and individuals.
Monitor and evaluate individual and team performance against targets.
Build and maintain strong relationships with key clients and stakeholders.
Oversee the entire sales process, from lead generation to deal closure.
Monitor sales pipelines, track progress, and provide accurate sales forecasts.
Stay updated on industry trends, competitor activities, and market dynamics.
Analyse sales data and market insights to make informed decisions and adjustments to the sales strategy.
Collaborate with production, supply chain, and product development teams to ensure seamless order fulfilment and customer satisfaction.
Communicate market insights and customer feedback to inform product or service improvements.
Generate regular sales reports, performance metrics, and analyses for presentation to senior management.
Provide recommendations for process enhancements and revenue growth opportunities.
Qualifications
Bachelor's degree in Business Administration, Marketing, or related field (Master's degree is a plus).
At least 3 years proven experience in a similar position in the manufacturing industry or related field.
Strong understanding of manufacturing processes, products, and market dynamics.
Excellent leadership, communication, and interpersonal skills.
Demonstrated ability to lead and motivate a sales team.
Proficiency in Sales Management Software and CRM systems.
Analytical skills for interpreting sales data and making strategic decisions.
Ability to travel as required for client meetings, trade shows, and industry events.
To apply kindly send your CV, cover letter and copies of qualifications to [email protected], [email protected] and [email protected]  by Tuesday 12th September 2023.  Please mention "Sales Manager" in the subject line.