Full Time
TBD ZMW / YEAR
July 17, 2022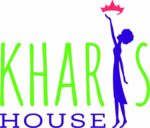 Website Kharis House
Helping creat a hope and future for young pregnant teens.
The Country Director will play a key role in implementing vision, management, leadership, strategy, and direction for Kharis House. Responsibilities will include advocating for young teenage mothers and helping to create a positive cultural narrative for young pregnant mothers in Zambia. She will insure the girls and their children our treated with grace, dignity and the God-given worth they hold. She will help inspire deeper discipleship, excellence in education, excellence in parenting, and comprehensive accountability across all Kharis House Initiatives. The Country Director will exhibit a passion for Gospel-centered care that aims at bringing hope and joy to the children we serve.
Academic and Professional Requirements
Hold a minimum of a bachelor's degree in social work, counseling, psychology or other related field. Preferably a masters degree.
Experience in direct social service with female youth issues, human and child development and working with families in crisis.
Preferred proficiency in Microsoft Office, Google Workspace, Apple iOS software, etc.
Fluent English proficiency
Police Clearance Certificate
Must hold a valid drivers license
Personal Requirements
Passion for equipping and empowering vulnerable girls of Zambia
Agree with Kharis House statement of faith
Have a deep personal relationship with Jesus Christ
Ability to meet health and physical requirements of the position
Positive role model for girls and babies
Active member of local church
Must have the ability to set clear, professional boundaries and maintain confidentiality
Other Skills
Demonstrate commitment to Kharis House mission, vision, and value
Actively working towards personal learning and development, applying newly acquired skills
Consistently approaches work with energy and positive constructive attitude
Remains calm, in-control, and good humored even under pressure
Responds positively to critical feedback and demonstrates teachable attitude
Ability to multi-task and competently manage several projects at one time
Adhere to all deadlines
Kharis House Core Values & Statement of Faith
OUR CORE VALUES
We believe it is the Churches responsibility to redeem the world. Gods one and only plan. It is the power of Christ for transformation (emotional, physical, psychological, spiritual) of the broken lives the ministry seeks to rescue.
We believe every life matters and is valuable to God regardless of the circumstances under which that life was created. We place worth and dignity on all life, from unborn babies to aging widows.
We believe in family preservation, preventing orphans and encouraging the vital role mothers play in the lives of their children.
We believe we are to represent our Lord with the same radical grace we have received. A radical grace that supersedes culture and brings unmerited equality and inclusion.
We believe all girls deserves the right to an education. We value education and equal rights for vulnerable girls.
We value education and economic empowerment of women as means to better the lives of their families and break the cycle of poverty.
We value prayer, partnership, collaboration, servanthood, hard work and sustainability.
STATEMENT OF FAITH
The Bible is the inspired and infallible Word of God to man.
There is one eternal God, the Creator of all things, who exists in three persons: the Father, the Son, and the Holy Spirit.
Jesus Christ, the Son of God, was conceived by the Holy Spirit, born of the Virgin Mary, and lived a sinless life.
Man was created in God's image, but by man's transgression became separated from God.
Man is justified by faith, by the shed blood of Jesus Christ on Calvary's cross, His death, and His resurrection from the grave.
The Holy Spirit resides in the hearts of true believers and is evidenced by a spiritual rebirth, reconciliation with God, and obedience to God's Word.
Both the saved and the lost will be resurrected; the saved unto eternal life and the lost unto eternal damnation.
God is the creator of all life, including the unborn; all life is precious in His sight.
God designed marriage to be between a man and a woman united in a lifelong union.