Internship
Applications have closed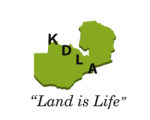 Website Kitwe District Land alliance
Kitwe District Land Alliance (KDLA) is a consortium of non-gover
KDLA is seeking for a highly motivated and dynamic Intern Finance and Administration Officer to join our team. The Intern Finance and Administration Officer will play a crucial role in ensuring the efficient financial and administrative operations of the organization during this  period.
Key Responsibilities:
1. Financial Management:
– Maintain accurate financial records and ledgers.
– Prepare and manage budgets, financial reports, and cash flow projections.
– Process payments, including staff salaries and vendor invoices.
– Ensure compliance with financial policies and procedures.
2. Administration:
– Oversee general office administration and logistics.
– Manage office supplies and equipment.
– Assist with HR-related tasks, including payroll and personnel records.
– Coordinate meetings, workshops, and travel arrangements.
3. Grant Management:
– Assist in the preparation of grant proposals and budgets.
– Monitor grant expenditures and compliance.
– Prepare financial reports for donors.
4. Compliance and Reporting:
– Ensure compliance with all relevant financial regulations and laws.
– Prepare financial reports for internal and external stakeholders.
– Assist with audits and evaluations.
5. Capacity Building:
– Provide financial management training to staff and partners as needed.
– Promote a culture of financial transparency and accountability.
Qualifications:
– Third year, fourth, or graduate in Finance, Accounting, Business Administration, or a related field.
-A student preferably from CBU be below the age of 27
– Strong knowledge of financial systems, budgeting, and financial reporting.
– Proficiency in accounting software and Microsoft Office Suite.
– Excellent organizational and time management skills.
– Strong communication and interpersonal skills.
– Ability to work independently and as part of a team.
– Commitment to the mission and values of KDLA.
-Contact information for at least two professional references.
– must be Kitwe Resident
How to Apply:
Interested candidates should submit the following documents to i[email protected] by 15 September 2023 copy [email protected]
-A cover letter explaining their interest in the position and relevant qualifications.
– A detailed CV/resume.
Note: Only shortlisted candidates will be contacted for interviews.
KDLA is an equal opportunity employer and encourages applications from qualified individuals regardless of their background. We are committed to creating an inclusive and diverse work environment.