Internship
Applications have closed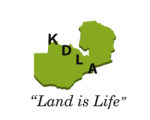 Website Kitwe District Land alliance
Kitwe District Land Alliance (KDLA) is a consortium of non-gover
Position Overview:
We are looking for a passionate and driven Intern Project Officer to join our team. This internship provides a unique opportunity to gain hands-on experience in project management, community engagement, and contributing to positive change in land-related issues.
Key Responsibilities:
1. Project Support:
– Assist in the planning, implementation, and monitoring of [insert project name or description].
– Collaborate with project team members to achieve project goals.
– Contribute to the development of project reports and documentation.
2. Community Engagement:
– Engage with project beneficiaries and community members.
– Assist in organizing community meetings, workshops, and awareness campaigns.
– Collect, analyse, and report on community feedback and data.
3. Administrative Tasks:
– Provide administrative support to the project team.
– Maintain project files, records, and documentation.
– Assist in budget tracking and procurement processes.
4. Research and Analysis:
– Conduct research on relevant project topics and land-related issues.
– Analyze data and contribute to project evaluations.
– Prepare presentations and reports based on research findings.
5. Communication and Reporting:
– Assist in drafting project-related communications, updates, and newsletters.
– Contribute to regular project reports and documentation.
– Support social media and outreach efforts.
Qualifications:
– Third year, fourth-year student, or graduate in Developmental Studies or any Social Science.
– A student preferably from CBU below the age of 25.
– Strong knowledge of financial systems, budgeting, and financial reporting.
– Proficiency in accounting software and Microsoft Office Suite.
– Excellent organizational and time management skills.
– Strong communication and interpersonal skills.
– Ability to work independently and as part of a team.
– Commitment to the mission and values of KDLA.
– Contact information for at least two professional references.
– Must be a Kitwe resident.
How to Apply:
Interested candidates should submit the following documents to i[email protected] by 15 September 2023 copy [email protected]
-A cover letter explaining their interest in the position and relevant qualifications.
– A detailed CV/resume.
Note: Only shortlisted candidates will be contacted for interviews.
KDLA is an equal opportunity employer and encourages applications from qualified individuals regardless of their background. We are committed to creating an inclusive and diverse work environment.