Consultancy
Applications have closed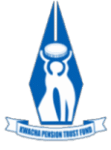 Website Kwacha Pension Trust Fund
REQUEST FOR EXPRESSIONS OF INTEREST (EOIs) FOR THE PREPARATION OF THE KWACHA PENSION TRUST FUND STRATEGIC PLAN FOR THE PERIOD 2023 TO 2025
1.0 Introduction
Kwacha Pension Trust Fund (the Fund) is a single employer defined benefit pension fund and is regulated by the Pensions and Insurance Authority (PIA). The Fund has been implementing a three-year Strategic Plan which comes to an end in December 2022.
The Fund now invites suitably qualified and experienced consultants to express their interest to bid for the preparation of the Kwacha Pension Trust Fund Strategic Plan for the period 2023 to 2025.
2.0 The Project
The Consultant(s) will facilitate the process of developing the Kwacha Pension Trust Fund (the Fund's) 2023-2025 Strategic Plan (SP) by setting the vision, goals, objectives, actions and key performance indicators for the Fund for the indicated three-year period.
In addition to devising continued sustainability strategies, the strategic plan should assist the Fund to identify gaps both in terms of its internal capacity and the most optimal and effective requirements to fulfill its mandate of providing pension benefits to its Members.
This assignment will involve, among other things, desk review, physical and/or virtual meetings with members of staff, Management, the Board of Trustees, the Fund Sponsor, the Pensions and Insurance Authority, Securities and Exchange Commission and the Lusaka Securities and Exchange Plc etc.
3.0 Required expertise
The Consultant(s)/ Firm should have the following qualifications and skills:
3.1 Postgraduate or relevant professional qualification in Strategic Planning, Investments/ Portfolio Management, Pension Management, or other related field;
3.2 Five (5) years or more demonstrated evidence of performing similar work with traceable references preferably in the pensions industry, fund management or financial services;
3.3 Analytical and full understanding of Zambia's pension administration and fund management industry, economic outlook and
3.4 Attentive to detail, excellent report writing skills, and flexibility.
4.0 Application Method
4.1 For interested Consultants or Firms, please check the KPTF website on www.kptf.org.zm for detailed Terms of Reference or contact the Director on e-mail [email protected], and
4.2 Interested Consultants or Firms are to submit their applications in a sealed envelope clearly marked "EOI for the Preparation of the KPTF Strategic Plan for the period 2023 to 2025" to the address below by 16.00 hours on 24th June 2022:
The Director
Kwacha Pension Trust Fund
Stand No. 5534
Corner Kakola/Libala Roads, Kalundu
Post Net Box 663 P/Bag E891
Lusaka
THE FUND RESERVES THE RIGHT TO DISCONTINUE THE PROCESS WITHOUT ANY RECOURSE TO THE PARTICIPANTS