RFP / Tender
Applications have closed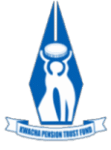 Background
Kwacha Pension Trust Fund ("the Fund" or "KPTF") is a single Employer Pension Trust Fund that is regulated by the Pensions and Insurance Authority (PIA).
1.0 Project Overview
The Fund acquired a website in 2014 which has been running effectively from the time it was deployed to-date. However, a need has arisen to enhance the look and feel of the website, upgrade the website theme and make it user friendly. The new website must also have the ability to integrate with other systems such as USSD platform.
2.0 Scope of Work
The assignment will mainly involve designing and launching a new website, a mobile app and USSD platform to ensure accurate communication of information with Members of the Fund and other stakeholders, in an efficient and secure manner. Other aspects of the scope of the project are as follows:
i. Improve customer experience through enhanced customer support and response time by implementing website chatbot.
 ii. Providing technical and end-user training on how to upload information to the new website and mobile app.
iii. Develop new website, mobile app with two flavors (Android and ios) and USSD platform for member access to their summarized pension statements.
iv. Ability to offer digital Services and enhance customer experience during member life certificate submission via website or mobile app.
v. Business agility to respond to customer demands for commercial and residential properties to rent.
vi. Provide a baseline that management can use in guiding the development process.
vii. System documentation and user manuals.