Full Time
0 - 7000 ZMW / Month
Applications have closed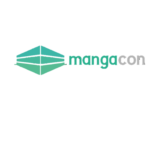 Female Executive Looking for one (1) personal assistant for the following portfolio;
1. Law Firm, Logistics Company, NGO and Women's Fellowship Ministry.
Responsibilities.
i.  Schedule meetings and manage calendars/Manage diary and schedule meetings and  appointments.
ii. Good with research and able to coordinate social media activities.
iii. Answer phone calls and emails and take messages.
iv. Take accurate and comprehensive notes at meetings.
v. Help with daily time management.
vi. Run errands as requested.
vii. Plan travel, including flights, accommodation and ground transportation.
viii.  lCoordinate events and speaking engagements.
ix. Draft correspondence such as emails and letters.
x. General Secretarial and administrative tasks.
xi. Project Management.
xii. Support various ministry needs upon request.
2. Family
Responsibilities.
i. Engage in tasks that support the proper functioning of a family's personal life, including children's schedules, travel, activities, among other categories
ii. Arrange travel including flights, ground transportation, lodging, dining and other activities
iii. Help to coordinate functions, events and other activities
iv. Engage in the completion of school, healthcare, special programming forms
v. Coordinate and effectuate mailings such as holiday cards, invitations
vi. Be responsible for "gifting" and delivery of said gifts
vii. Manage healthcare reimbursement, if necessary
viii. School pick up/drop off (Where  necessary)
ix. Run errands for the family.
Requirements
Ability to work under minimal supervision.
Maintain strict confidentiality
Administration skills. (Computer literate i.e. Microsoft Word, Excel & Power Point)
Available to work on Sunday
To be thorough and pay attention to detail.
The ability to work well with others.
To be flexible and open to change.
Patience and the ability to remain calm in stressful situations.
Knowledge of English language.
Business management skills.
Excellent verbal communication skills.
Qualifications.
1. Minimum Qualification in any Social Science Degree (i.e. Law, Development Studies et al.)
2. Alternatively, Diploma in Legal Secretarial Services or any related course.
3. 3 year experience in a similar role.
4. Must have a drivers' licence and proficient driving skills.
5. Christian
Other.
1. Police Clearance Certificate.
Send CV, Qualifications, NRC or Passport to; [email protected]