Contract
Full Time
Applications have closed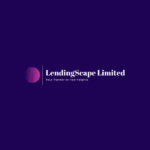 Website LendingScape Limited
Your Partner to new heights
Join Lendingscape and Empower Financial Inclusion!
Company: Lendingscape Limited
Location: Lusaka, Zambia
Positions Available:
1) Accounts and Admin Officer – (1 Position)
Are you a financial wizard with a passion for empowering communities? Join Lendingscape as an Accounts and Admin Officer. You'll manage financial records, ensuring every cent plays a pivotal role in driving financial inclusion and fostering economic growth among Zambia's Micro, Small, and Medium-Sized Enterprises (MSMEs). Be part of a transformative journey, redefining financial services for Zambian entrepreneurs.
2) Collections and Recoveries Agents – (2 Positions)
Are you a tenacious problem solver with a knack for supporting others? We're on the lookout for Collections and Recoveries Agents to bolster our mission of enhancing financial inclusion. In these credit roles, you'll actively engage with clients, assisting them in overcoming financial challenges while safeguarding our lending operations. Help MSMEs regain their footing, rebuild their dreams, and contribute to Zambia's economic prosperity through accessible financial solutions.
3) I.T. Intern – (1 Position)
Are you an aspiring tech enthusiast eager to learn and make an impact? Join Lendingscape as an I.T. Intern and collaborate with our seasoned I.T. team. Leverage your tech skills to innovate and shape the future of financial services in Zambia, with a strong focus on making them more inclusive and accessible to all.
Why Lendingscape?
At Lendingscape, we're more than just a company; we're trailblazers for financial inclusion. Join us and play a pivotal role in driving financial inclusivity for Zambia's MSMEs, where every business, regardless of size, can thrive.
What We Offer:
Meaningful Work: Be part of a team that's driving economic growth and financial inclusion.
Career Growth: We're committed to your professional development and success within our company.
Inclusive Environment: Diversity and inclusivity are at the core of our workplace culture.
Positive Impact: Your work will go beyond a job; it will empower financial inclusion and uplift communities.
Application Deadline: Friday, 22nd  September, 2023
Ready to be a driving force in promoting financial inclusion and economic empowerment among Zambia's entrepreneurs? Send your resume and a cover letter detailing your commitment to our mission to [email protected] .
Lendingscape is an equal opportunity employer. We encourage candidates from all backgrounds to apply.
Join us today and be part of a transformation that's making financial inclusion a reality for all, one business at a time.