Full Time
Applications have closed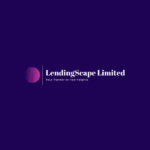 Website LendingScape Limited
Your Partner to new heights
Unleash your potential for change! LendingScape Limited, an impact financing company revolutionizing financial inclusion in Zambia's underserved communities, is seeking exceptional individuals to join our dynamic team. Are you ready to make a real difference?
We're on a mission to empower underserved communities, and we're looking for 10 passionate individuals to become our Field Personnel. If you're driven, energetic, and eager to be a catalyst for positive change, this opportunity is tailor-made for you.
At LendingScape, we believe that everyone deserves access to financial resources and opportunities. As a Field Personnel, you'll step into the heart of underserved communities, armed with our innovative financial products and services. Your role will be instrumental in transforming lives, empowering individuals, and fuelling economic growth where it matters the most.
If you possess a Grade 12 certificate and have experience in sales, that's fantastic! But don't worry if you're just starting your career – we welcome young and enthusiastic candidates who are ready to learn and grow.
As part of our team, you'll engage directly with community members, building meaningful relationships, and providing them with access to life-changing financial solutions. You'll be the bridge that connects dreams with reality, as you share our impact-focused mission with those who need it most.
Join us at LendingScape Limited and embark on an incredible journey of personal and professional fulfilment. Together, we'll unlock new possibilities, foster financial inclusion, and create lasting change in Zambia's underserved communities.
To apply, send your resume and a compelling cover letter to [email protected]. Be sure to mark the subject line as "Field Personnel Application." We encourage you to act swiftly, as applications will be accepted until Monday 22nd May 2023.
Please note that only shortlisted candidates will be contacted for further evaluation.
Unleash your potential and be a driving force for positive impact. Visit our website at www.lendingscape.co.zm to learn more about LendingScape Limited and the transformational work we do.
Join LendingScape Limited today and let's create a brighter future, one community at a time.