Full Time
Applications have closed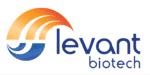 Levant Biotech Company Limited
Levant is a leading medical company operating from Lusaka focusing on the high quality top notch pharmaceutical products, wellness , personal hygiene, and medical equipment.
Levant is enhancing health care at Zambia through bringing what really matters and adding value to make people feel good , stay healthy and look beautiful .
Levant is one of the best at its field by providing community with medical solutions in all clinical areas from emergency response to testing, diagnosis, till treatment.
Levant is hiring Administration officer will act as the point of contact for all employees, providing administrative support and managing their queries, while reporting to the country director .
The job responsibilities and duties:
Manage office supplies stock – stationary –assets and place orders
Prepare regular reports of office budgets –attendance
Maintain and update company databases and dealing with governmental platforms
Organize a filing system for important and confidential company documents
Answer queries by employees and clients while holding company hotline
Maintain a company calendar and schedule appointments and book meeting rooms as required
Distribute and store correspondence (e.g. letters, emails and packages)
Arrange travel – accommodations –entry visa ,..etc.
Schedule in-house and external events
Cross functioning with regulatory –logistics and accounting departments
Requirements – Knowledge, Skills, and Abilities – for the Position
Proven work experience as an Administrative Officer, Administrator or similar role
Solid knowledge of office procedures
Experience with office management software like MS Office (MS Excel and MS Word, MS outlook specifically) and ERP system.
Strong organization skills with a problem-solving attitude
Excellent written and verbal communication skills
Attention to detail
High school diploma; additional qualifications in Office Administration are a plus