Contract
Full Time
Applications have closed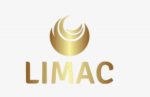 Website Light for Growth Recruiters
Our Client a Non-Governmental Organization(NGO) is in need of the services of a well-experienced  Project Manager.
Those responsibilities  and experience include:
Plan and Develop the Project Idea
Every project starts as an idea. It's a project manager's job to work with internal stakeholders and external clients to define that concept and create a process to bring it to fruition. This includes setting and managing client expectations, developing a detailed project plan, defining the scope of the project and assigning team members to specific tasks.
Create and Lead Your Dream Team
Project managers are accountable for every aspect of the project, including leading a team capable of meeting or exceeding client expectations for their vision. Successful project managers assemble and manage these individuals to make a fine-tuned project machine. If the team needs guidance, training or coaching, it's a project manager's responsibility to set them up for success.
In order to build and maintain a dynamic team mentality, a project manager must be able to keep open and honest communication, form working relationships and motivate anyone who needs it.
Monitor Project Progress and Set Deadlines
Organization and follow-through are a big part of a project manager's job. From creating an accurate timeline of project completion to ensuring tasks are finished within the confines of the assignment, the project manager must remain aware of how the project is progressing.
The project manager also anticipates delays that may occur on the client side and apprises the team of any changes in the client's needs.
Solve Issues That Arise
During every project, issues arise that need to be solved. The project manager is the first person who clients and team members turn to when something goes wrong, so it is in these professionals' best interest to anticipate any potential hiccups before they happen. Adaptability and problem solving are key to keeping control of a project.
One issue that project managers need to have a plan for is change or expansion in a project's deliverables throughout a project, also known as scope creep. This usually occurs when the scope of a project wasn't properly defined from the start, and it can seriously affect the timeline and budget.
Manage the Money
Budget management is another primary project manager duty. These professionals make sure that the project gets done without excessive spending. A good project manager has mastered the art of cost efficiency.
Project managers also must be transparent and realistic about the cost so clients are aware from the beginning how much they are likely to spend.
Ensure Stakeholder Satisfaction
Project managers have the closest relationship with clients of anyone who works on a project. Because of this, it is important that they keep open lines of communication for updates and feedback. If any issues or changes arise in the timeline of a project, for example, the project manager is in charge of keeping the client up to date.
Evaluate Project Performance
After a project is finished, the project manager is responsible for evaluating its efficiency and effectiveness. With the data they've tracked throughout the process, they can begin to identify shortcomings and plan for ways to fix similar issues in the future. This is also an opportunity to highlight what went right, including building camaraderie and rewarding team members who excelled during the project.
Qualification:
1-First degree in any relevant field from a recognized institution
2-Master's degree in Project management or equivalent from a recognized institution
At this stage only cover letters and CVs can be sent to the email address below: