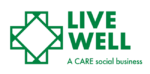 Website Live Well Social Business
Empowering Community Health Entrepreneurs in Zambia
Job summary
The Live Well seeks an Accounts Clerk to perform all functions related to Live Well's financial data entry, voucher preparation, managing daily cash book, official bank agent, financial filing and retrieval of vouchers.
Responsibilities:
1. Income and Expenditures
Prepare a weekly sales and cash reconciliation report.
Verify sales deposits of both Lusaka and regional hubs a weekly basis.
Perform proper filing of expenses and ensuring relevant documentation is attached.
Perform timely capturing of petty cash and other payments assigned in Quick Books.
Ensure petty cash is properly managed according to Live Well standard operation procedures.
2. Sales and Reconciliations
Perform stock counts monthly.
Ensure correctness of all postings in Quick Books.
Posting sales receipts on a daily basis into Quick Books.
Reconcile Quick Books sales against cash deposits on a weekly basis.
Ensure all sales done through Handy Fox are synched on a daily basis.
Participate in month end sales against cash deposits reconciliations for all hubs.
3. Accounting and Audit Support.
Ensure the payment cycle is followed at all times.
Filing of all payment vouchers in an orderly manner.
Raising payment vouchers and making sure they are fully signed.
Making sure all the supporting documents are attached to the payment vouchers.
Support all internal and external financial reporting and bookkeeping processes through prompt retrieval of payment vouchers and any other documents as and when they are required.
3. Coordination & other duties
Perform any work required by the Head of Operations
Adhere to Zambian regulations and laws at all times
Support any priority activity as required by management;
Further develop work related skills on a regular basis in order to ensure excellent work performance.
Essential experience, capabilities and qualifications
2 Years' Experience
Full Grade 12 certificate
Good interpersonal skills
Willing to work flexible hours
ACCA/CIMA Level 2, Diploma in Accountancy or CA level 1
Must be a member of ZICA
Good communication skill, independent worker and team player
Work experience work for a social enterprise will be an added advantage
Computer Literate (especially MS Office, MS Outlook, Quickbooks, G-Suite)
Must be a self-starter, self-motivated with the ability to communicate at all levels
Must have a driver's license & over 2 years driving experience (preferably manual)
Excellent demonstrable report writing & communication skills with a good understanding of financial reporting
To be successful in this role, you must have a keen eye for detail and be able to multi-task with accuracy and efficiency. This is a short-term contract with the possibility of extending.  The position is to be based in Lusaka with occasional travel to other  Live Well hubs.
Compensation
We are offering a competitive salary and benefits package commensurate with experience.
Apply for this job
Please send a CV no more than 2 pages long and covering letter to [email protected] . Please ensure that you mention www.gozambiajobs.com as the source of this job advertisement.
Please note this position will be based in Lusaka. Only shortlisted and successful candidates will be contacted.
Closing date: 20th November 2023, 12:00 noon