Full Time
Applications have closed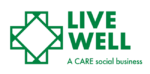 Website Live Well Social Business
Empowering Community Health Entrepreneurs in Zambia
Live Well Social Business Limited is a for-profit social enterprise incorporated and registered in Zambia. Strengthened by partner support, Live Well has developed a business model that empowers communities as entrepreneurs; while creating social impact. Its aim is to build self-sustainable operations that will reliably provide access to key commodities, supplement livelihoods and maintain a clear focus on delivering social impact to underserved rural and peri-urban communities.
Live Well seeks a Procurement Officer to work under the supervision of the Head of Operations and closely with Finance to support the procurement of goods and services.
Job summary
The Procurement Officer at Live Well is responsible for ensuring the delivery of commodities to the right place, at the right time, in the right quantity, at the very best price possible. Key community commodities are at the core of Live Well's business operations and thus the Procurement Officer has a key enabling role to play, ensuring team members have the products needed to succeed in their roles. Through proactive and ample communication with teammates, the Procurement Officer shall ensure products are in stock and affordable.
Responsibilities:
1. Procurement
Ensure all goods and services are delivered on time, in full.
Collaborate with Finance team to ensure manage accounts payable.
Ensure all appropriate Live Well procurement processes are followed.
– Obtain quotations from suppliers and analyse quotations
– Obtain appropriate review and approval before purchase order is issued
– Prepare documents and attend to all Procurement month-end closure reviews
– Keep an updated procurement list on and prioritize approved purchase orders and supporting documents to suppliers
– Review, update, and maintain purchase order records until they are closed including track deliveries (facilitate movement from Lusaka to the relevant hubs)
Manage negotiations with suppliers to secure the most advantageous terms.
Communicate with team to ensure clarity of advance product specifications purchases.
Coordinate all product warranty / return / after service support with staff and suppliers.
Maintain a procurement tracker to monitor the status of all orders and generate an accurate order pipeline.
Procure all non-stock items and services required for the current and future Live Well locations, ensure preferential pricing based on minimum order quantity in line with supplier facility and/or terms.
Facilitate execution of local procurements including supplies, venue bookings for meetings, workshops and trainings.
Prepare and develop bid documents and supplier bid lists to obtain competitive quotations on commodities and services.
Prepare and maintain accurate records and documentation on all solicitations, responses, purchases, contracts, correspondence and related follow up.
2. Supplier Relationship Management
Build and maintain effective relationships with suppliers.
Maintain a vendor database and track supplier performance.
Schedule and lead regular supplier performance review with Head of Operations.
Join regular calls with key suppliers on a periodic basis to build long-term relationships including route planning opportunities / reviews and future demand planning.
3. Pricing & Product
Conduct regular price surveys for Live Well products in wholesale and retail markets.Constant appraisal of economic / business situations as they affect purchasing policy; make recommendations to adequately meet those changing conditions.
Ensure price realization and manage pricing mandates in liaison with Sales Team for both institutions and community health workers.
4. Logistics and Distribution
Coordinate with internal and external partner NGO logistic teams on program consignments dispatch.
Coordinate all logistics and distribution within Live Well for stock and non-stock items including where there are no direct deliveries from suppliers while minimizing logistics time and costs.
Analyze cost of logistics and distribution on a regular basis with focus on optimizing the cost structure.
5. Other
Maintain Live Well Standard Operating Procedures and policies related to Procurement.
Ensure that all purchases are in compliant with Zambia Public Procurement Association (ZPPA Regulations), Live Well regulations and purchasing practices.
Maintain physical and digital archives for Live Well procurement files.
Oversee facility-related issues including building maintenance, renovations, and repairs.
Oversee fleet-management issues including insurance, regulations, compliance, service and supplies as required by the Sales Team.
Other assignments or responsibilities as determined by the Head of Operations and General Manager
6. Reporting
Weekly Status Report
Monthly Supplier Performance Report
Quarterly Price Survey and Reviews based on latest costs and market prices
Other reports as determined by the Head of Operations and General Manager
Essential experience, capabilities and qualifications
Minimum of Advanced Diploma in Purchasing and Supply from a recognized Institution of learning. Not less than 5 years of work experience in a procurement and supply in a fast-paced environment. Diploma in Pharmacy Technology will be an added advantage.
Willing to work flexible hours, including weekends.
Good communication skill, independent worker and team player.Work experience in FMCG environment will be an added advantage.
Member of Zambia Institute of Purchasing and Supply (ZIPS).
Computer Literate (especially MS Office, MS Outlook, Quickbooks, G-Suite).
Must have a driver's license & over 2 years driving experience (preferably manual).
Must be a self-starter, self-motivated with the ability to communicate at all levels.
To be successful in this role, you must have a keen eye for detail and be able to multi-task with accuracy and efficiency. This is a fixed term contract with the possibility of extending.  The position is to be based in Lusaka with occasional travel to the other parts of the country.
Compensation
We are offering a competitive salary and benefits package commensurate with experience.
Apply for this job
Please send a CV no more than 3 pages long and covering letter to [email protected]. Please ensure that you mention www.gozambiajobs.com as the source of this job advertisement.
Please note this position will be based in Lusaka.
Closing date: 11th September 2023, 12:00 noon