Consultancy
Applications have closed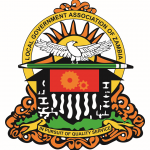 Website Local Government Association of Zambia
Title: Technical Support to Review, Adapt and Deliver a Training Module on Inclusive, Gender Responsive Local Governance and Municipal Service Analysis.
Project: Partnerships for Municipal Innovation – Women in Local Leadership (PMI-WILL)
Purpose of assignment: Review, adapt and deliver a training module to build the capacity of selected local authorities on gender, community consultation, municipal service analysis, and feedback mechanisms to ensure effective planning and delivery of inclusive, gender responsive municipal services.
Nature of Assignment: Short Term Consultancy to the Local Government Association of Zambia (LGAZ)
Language: English
Duration: 3 weeks
Level of Effort: A maximum of 15 working days
Financial: Commensurate to Local Rates for Assignment and Expertise
Reporting to: National Project Coordinator, PMI-WILL Project
1. Background
The Partnerships for Local Innovation – Women in Local Leadership (PMI-WILL) is a six year (2021-2027), project being implemented in Benin, Cambodia, Ghana, Sri Lanka, and Zambia. The project is being implemented by respective National Associations of Local Authorities in the five countries in collaboration with the Federation of Canadian Municipalities (FCM) with financial support from Global Affairs Canada (GAC) and in-kind contribution from FCM. The project aims to bring about enhanced enjoyment of rights for women and girls, particularly those from marginalized groups in five countries Further, the project is working towards bringing about the two (2) intermediate outcomes: (a) increased participation by women, particularly those from marginalized groups, as leaders and decision-makers in local governance; and (b) increased effectiveness of local authorities in delivering inclusive, gender-responsive municipal services.
To achieve these outcomes, FCM is engaging with a network of stakeholders in each country and will benefit from the contributions of Canadian municipal experts. Key interlocutors in each country include local authorities (LAs), Local Government Associations (LGAs), civil society organizations (CSOs) that work directly on women's needs, political parties, and national authorities including ministries responsible for local government and women's issues, and local government training institutes.
2. Objective of the Assignment
In Zambia, under one of the components, the project is working with selected five partner LAs, namely Chifunabuli, Kafue, Kasama, Lunte and Nakonde Councils to deliver inclusive, gender responsive municipal services. Through the development and improvement of consultative/feedback mechanisms, each partner LA will implement a participatory service analysis that focuses on obtaining feedback from service users with an emphasis on women and marginalized groups. An inclusive, gender responsive service improvement plan for each target LA will then be developed using the results of the municipal service analysis and stakeholder feedback on how best to address the needs of women and other marginalized groups at the local level.
Anchored on the need for inclusive, gender responsive service delivery and community engagement, the objective of this assignment is to review, adapt and deliver a training module designed by Canadian Municipal Partners to the national and local contexts of the local authorities. The training will explain basic gender concepts, highlight the process of public consultations and municipal service analysis. It will utilize an example of a consultation mechanism/tool to highlight gender-sensitive, participatory approaches in analyzing the quality of public service delivery.
A sample toolkit of feedback mechanisms has been created based on contributions by Canadian Municipal Partners who have shared consultation tools and mechanisms used in their own municipalities. This will be made accessible to LAs across the project prior to and during the training. LAs will use a tool from the toolkit, adapted to appropriately align to their contexts, to implement a service analysis that is inclusive and gender responsive. As such, this training seeks to train LAs on using gender-sensitive, participatory approaches in public consultation so that they have a solid foundation to understand and use these tools appropriately. This aspect of the project is important as inclusive, gender responsive plans and feedback processes developed for selected services are critical to ensure transparency in the planning, delivery, and assessment of public service delivery. The use of community feedback mechanisms not only enables service users to supply feedback on public services that local governments implement, but they can also be used by local authorities to proactively analyze the quality of services they provide.
3. Scope of Works
The Consultant will:
a) Review and adapt a training module on inclusive, gender responsive local governance, public consultation, and municipal service analysis.
b) Review and adapt a sample toolkit to the local context.
c) Carry out training based on the adapted training module targeting 10 participants from each selected LAs in Zambia, in collaboration with Canadian volunteers.
d) Create and distribute pre-training and post training assessments to gauge participant understanding of the material presented.
e) Provide a training report that includes recommendations on the appropriate next steps to support LAs in effectively using consultation tools, mechanisms, and approaches to implement a service analysis in their municipality, highlighting where FCM, LGAZ and Canadian Municipal Practitioners may provide technical support as relevant.
4. Key Deliverables
The main deliverables of the assignment are:
a) Pre-training assessment survey.
b) Adapted training module on gender, the use of feedback mechanisms to improve service delivery, and practical exercise of how to use consultative tools to ensure effective, gender responsive and inclusive service delivery.
c) Any suitable supplementary training material to be used in conjunction with the training.
d) Delivery of training module for selected five LAs in Zambia.
e) Training report (inclusive of pre and post training evaluations).
5. Time-line
a) Adapted training module and supplementary training material – 3 days
b) Delivery of training module for 5 selected LGs in country, including pre-workshop meetings with Canadian volunteers – 5 days
c) Training report with pre and post training evaluations – 2 days
d) Support to implement service analyses for selected LAs – 5 days
Total: 15 days
6. Financial Requirements
Applicants are required to indicate the consultancy fee per day (in Zambian Kwacha and inclusive of Withholding Tax) and the duration (in days) anticipated to complete the assignment. Please note that the logistical costs of any workshops or meetings, printing, travel, and accommodation do not need to be reflected as these are covered by the project.
7. Qualifications
The consultant is expected to possess the following:
a) Master's degree or equivalent in Gender Studies, Public Policy, Economics, Sociology, International Development, or a related discipline. An undergraduate degree in combination with two additional years of post-qualifying work experience may also be accepted;
b) Demonstrated professional experience in gender and social inclusion analysis and applying tools that highlight gender-based and intersectional analyses;
c) Demonstrated professional experience in assessing the performance of public institutions and applying tools for tracking citizen engagement and feedback in governance processes, considering gender and inclusion perspectives;
d) More than one (1) year professional experience in developing training materials and facilitating trainings/seminars/workshops, particularly on gender and inclusion topics;
e) Experience in capacity development of public institutions or civil society organizations is an asset;
f) In-depth understanding of the context in Zambia with specific focus on gender, local governance, and municipal service delivery as well as policy and regulatory framework.
8. Evaluation Criteria
Candidates will be evaluated based on the technical and financial criteria that combines the following aspects:
a) Professional qualifications (15 points);
b) Demonstrated relevant experience (15 points);
c) Brief description of similar assignments (20 minutes)
d) Proposed methodology (40 points),
e) Consultancy daily rate (10 points).
9. Submission Instructions
Applicants are required to submit a costed proposal (no more than 5 pages excluding CVs) indicating the consultant's previous relevant experience, the approach that will be used for the assignment, a work plan, the level of effort and daily rate (in local currency) and list of people who will work on the assignment (if consultant applying is a team) with their CVs.
A copy of these ToRs can be accessed by following this link: https://bit.ly/_MunicipalServiceAnalysis
Proposals should be addressed to the:
National Project Coordinator, Partnerships for Municipal Innovation – Women in Local Leadership, Local Government Association of Zambia, Lusaka.
and submitted in PDF format by e-mail ONLY to: [email protected] & copy [email protected] by close of business on Friday, May 12, 2023.
Please indicate "Inclusive, Gender Responsive Municipal Service Analysis" in the email subject line.
Kindly note that only successful applicants will be contacted.