Contract
Applications have closed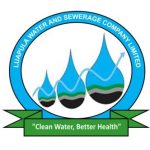 LUAPULA WATER SUPPLY & SANITATION COMPANY LIMITED
Luapula Water Supply and Sanitation Company Limited (LpWSC), is a Commercial Utility mandated to provide water supply and sanitation services to the urban and the rural areas of Luapula Province. The Company operates under the legal framework as outlined in the Water Supply and Sanitation Act No. 28 of 1997.
The Commercial Utility was incorporated under the Companies Act Cap 338 of the laws of Zambia and operates in five out of the twelve districts in the Province, namely Mansa, Nchelenge, Mwense, Kawambwa and Samfya. The Commercial Utility, being an equal opportunity employer, seeks to recruit high profiled, self-motivated, innovative, honesty, committed, adequately and appropriately experienced person to fill the vacant position of Internal Audit Manager. Job Purpose
Responsible for conducting audits across various departments in order to ensure adherence to internal controls and consumer compliance.
Specific Responsibilities among many others:
1. Establishes and implements the annual Audit Plan.
2. Establishes and implements the Audit Charter.
3. Reviews the internal control environment.
4. Provides assurance of governance processes.
5. Recommends corrective measure to strengthen controls.
Skills and Qualifications
Full Grade 12 school certificate
Full ACCA
5 years' experience at senior management level
Added Advantages
Work experience in the water sector
Work experience in an audit firm
Knowledge on risk management
Possession of a driving license
How to Apply
Applicants must submit hard copies of application letter, current Curriculum Vitae, certified photocopies of relevant academic and professional qualifications. Applications should be submitted
no later than 5th May, 2023 and must be marked CONFIDENTIAL: JOB APPLICATION –
INTERNAL AUDIT MANAGER and addressed to:
The Statutory Manager
Luapula Water Supply and Sanitation Company Limited
P.O Box 710594 Mansa.
Email: [email protected] or [email protected]