Contract
Applications have closed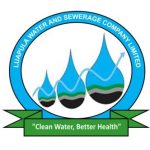 LUAPULA WATER SUPPLY & SANITATION COMPANY LIMITED
Luapula Water Supply and Sanitation Company Limited is a commercial utility which was established to provide water and sanitation services to the people of Luapula Province. In pursuant of this mission, the Company is seeking the services of a suitably qualified and experienced candidate to fill the vacancy of SENIOR MANAGER COMMERCIAL.
PURPOSE OF THE JOB
To formulate and implement Company policies and strategies on all aspects of the commercial activities of the Company. Ensures that adequate commercial information, internal financial controls, risk mitigation measures and business growth strategies are established and maintained; and that all reporting requirements to the Board, Managing Director and Senior Management are satisfied.
1. Formulates and implements policies and strategies for improved revenue generation in the Company in order to contribute to the financial viability of the CU
2. Develops policies and strategies to ensure customer centricity in all the businesses of the Company
3. Formulates digital transformation initiatives for efficient service delivery
4. Develops and implements strategies for improved Corporate Image of the Company
5. Provides vision and leadership in the department to ensure attainment of the strategic objectives of the Company
6. Initiates and implements strategies for reduced commercial losses
7. Prepares and recommends the departmental budget that is able to deliver on the Corporate objectives
Skills and Qualifications required
1. Degree in Business Management, Engineering, Finance or similar
2. Master's Degree in Business Administration or equivalent will be an added advantage
3. Ten years working experience, 5 of which should be at senior management level
4. Experience in the water sector will be an added advantage
5. Member of the institution they are affiliated to
6. Computer literate
7. Knowledge of the different Billing applications is desirable
8. Good interpersonal, negotiation and presentation skills
Apply to: The Statutory Manager
Luapula Water Supply and Sanitation Company Limited
P.O Box 710594
Mansa.
Email : [email protected] or [email protected]