Contract
February 6, 2023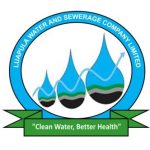 LUAPULA WATER SUPPLY & SANITATION COMPANY LIMITED
GRADE: G2
Report to: MANAGING DIRECTOR
Luapula Water Supply and Sanitation Company Limited is a commercial utility which was established to provide water and sanitation services in five out of twelve districts in Luapula Province, namely Mansa, Samfya, Mwense, Kawambwa and Nchelenge. In pursuant of this mission, the Company is seeking the services of a suitably qualified and experienced candidate to fill the vacancy of SENIOR MANAGER FINANCE
PURPOSE OF THE JOB
To formulate and implement Company policies and strategies on all aspects of the financial management of the Company. Ensures that adequate financial information, internal financial controls, risk mitigation measures and business growth strategies are established and maintained; and that all reporting requirements to the Board, Managing Director and Senior Management are satisfied.
Prepares a comprehensive and consolidated budget of estimates for the Company in order to facilitate mobilization of financial resources.
Prepare annual financial statements for approval by Managing Director. Seek approval of external auditors before presenting statements to Board for final approval.
Takes custody of the Company's finances and authorize all forms of payments and disbursements while maintaining sound cash flow position.
Undertake reviews of accounting systems and controls in order to ensure compliance with financial standards in a timely and effective manner
Prepare strategic plans for the department derived from the overall strategic plans of the Company, outlining what needs to be done annually so as to monitor the performance of the Company.
Develop, and implement, financial plans, policies, systems and accounting procedures as approved by Board in order to ensure effective and efficient utilization and control of the Company's funds.
Skills and Qualifications required
Full grade 12 certificate
Degree in Finance ACCA /ZICA /CIMA or other related fields
Master's Degree will be an added advantage
Ten years working experience, 5 of which should be at senior management level
Experience in the water sector will be an added advantage
Full ZICA membership
Computer literate, knowledge of the Sage Evolution accounting package and Billing applications is desirable
Good interpersonal, negotiation and presentation skills
Apply to:
The Statutory Manager
Luapula Water Supply and Sanitation Company Limited
P.O Box 710594
Mansa.
Email : [email protected]