Full Time
September 30, 2023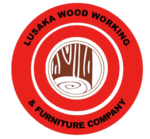 LUSAKA WOOD WORKING AND FURNITURE COMPANY LIMITED
Wood Working, Manufacture of Furniture and Home Furnishings
Our daily manufacturing activity of wooden furniture and their metal parts need subsequent painting and polishing. We therefore require an Analytical Chemist to be responsible for performing advanced laboratory work on chemicals used in staining and painting furniture. We are seeking an Analytical Chemist to conduct routine analyses of chemical samples. In this role, you will utilize paint chromatography, high-performance liquid chromatography, and other techniques to analyze chemical compounds. You will also test samples for quality control purposes. In addition to performing these tests, you will monitor our inventory of consumables and reagents to ensure we have enough supplies to keep up with our furnishing schedule. Applicants must have a bachelor's or master's degree in chemistry or a closely related field as well as experience performing analysis in a laboratory environment. Applicants must be good at preparing test solutions, compounds, and reagents and hands-on skills at conducting tests and advising and coordinating test procedures. Applicants must also demonstrate ability to determine chemical and physical properties, compositions, structures, relationships, and reactions of organic and inorganic compounds.
DUTIES AND RESPONSIBILITIES
-Use GC, HPLC, and other techniques to analyze chemical samples of formulations, admixtures, or paint applications
– Work with dyes, paints, pigments, coatings, and/or inks to develop materials (colorants, adhesives, etc.) that can be used for a vast array of purposes of wood stain and polishing and metal color finishing
-Follow advanced testing schedules and inform management on how formulations will affect other properties of a product admixture, including textures, allergic reactions, material strength, and tendency to corrode or oxidize.
– Synthesize and characterize new products and their components (pigments, binders, solvents, antimicrobials) using chromatography, spectroscopy, and spectrophotometry techniques.
– Develop and improve and customize products, equipment, formulas, processes, and analytical methods and monitor inventory of consumables and reagents
-Perform instrument maintenance and be instrumental in studying and improving the health, safety, and environmental effects of paints, coatings, and adhesives.
– Measure the effect of heat, light, energy, and chemical catalysts on chemical substances to induce reactions on polished wood surfaces or metals.
-Teach the company's spray painters and labourers working on furniture painting and polishing on disposal practices, and ways to reduce  the volatile organic compounds commonly found in coloring and adhesive materials.
-Follow GLPs in areas requiring critical thinking, analytical skills, and keen attention to detail.
– Write technical papers and reports to management on preparing standards and specifications for processes, tests, and products.
REQUIREMENTS AND QUALIFICATIONS
-Bachelor's degree in chemistry or a closely related field
-Master's degree or equivalent experience in analytical chemistry will be added advantage
-Knowledge of gas chromatography and high-performance liquid chromatography
-Time management skills
-Analytical abilities
-Computer proficiency
HOW TO APPLY
Apply to [email protected], enclosing CV and qualifications