Full Time
Applications have closed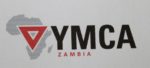 Website Lusaka YMCA
Job Title
Programs Development Secretary
Direct Hierarchy
Reporting to Senior General Secretary
Contract Duration
12 Months
Work Place
Lusaka
Main Administrative Responsibilities
1.    Responsible for strategic direction relating to program planning, implementation, writing and developing funding proposals.
2.    Implementing strategic fundraising plans, supervising and evaluating various programs and services within Lusaka YMCA in order to promote revenue, profitability, and growth for the Local Association.
3.    Ensure that all programs and activities are implemented according to the strategies of YMCA
4.    Responsible for Proposal and Fundraising Strategies.
5.    Networking and collaboration.
6.    Reporting and Documentation.
7.    Provide Strategic direction and facilitate processes of operationalizing set objectives of the organization.
8.    Budget tracking and financial management.
9.    Provide Leadership and supervisory roles to Local Branches
10.  Ensure monitoring and evaluation of all projects and activities
11.  Supervise and track Monitoring and Evaluation processes
12.  In the absence of the General Secretary, the PDS will represent the principles and work plan of Lusaka YMCA to donors, government, NGOs and all other stakeholders.
Main Programmatic Responsibilities
1.    Strategic Plan
Develops long range and yearly fund development goals and action plans including fundraising strategies in collaboration with Executive Director and Board to ensure implementation and achievement of results for key strategic objectives.
2.    Mobilized funds
Develops and implement a wide range of resource mobilization initiatives and raise funds to ensure the financial sustainability of the Local Association.
3.     Bankable Proposals
Identifies major donors and cultivates major relationships by producing funding proposals and grant applications and prepare reports as needed with an emphasis on identification and assessment of community needs to meet the requirement of funding bodies ( are met within the requirements of the youth and the community).
4.    Implementation
Develop and implement processes and procedures, focusing on program evaluation and monitoring to ensure that programs are implemented at the branch level and that marketing support is provided for all Local Association programs and provide information, in order to create a system for screening and monitoring of Programs throughout the Local Association.
5.    Controlled Budget.
Prepares program budgets, prepare month end and year end program reports, analysis of variance between monthly and quarterly reports, and ensure all Lusaka YMCA programs' expenditure are in line with the business plan.
6.    Publications
Prepares and coordinates the production of Lusaka YMCA's Quarterly Newsletter, Annual Reports, Brochure and promotion/Publicity materials as needed ensuring community awareness and support for the YMCA programs and membership.
7.    Supervised Local offices
Develops and oversee all Local Association programs and coordinate all written proposals and materials and event promotions
QUALIFICATIONS AND EXPERIENCE
Diploma in Social Work/Business and Project Management
Any other related field ( Accounting knowledge is an added advantage)
Minimum of 2 years working experience
Applications must be sent to [email protected]
DEADLINE IS THE 5TH OF August 2022
POSITION APPLIED FOR MUST BE SPECIFIED