Full Time
Applications have closed
Salary: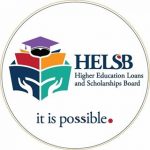 HELSB
JOB OPPORTUNITY
RE-ADVERTISEMENT
The Higher Education Loans and Scholarships Board (HELSB) was established by the Higher Education Loans and Scholarships Act No. 31 of 2016 to provide for the granting, administration, investment, payment and recovery of loans; provide for the administration and granting of scholarships; facilitate the mobilization of financial resources for loans and scholarships; and provide for matters connected with or incidental to the foregoing.
In fulfilling its mandate, HELSB wishes to fill the position of Manager – Audit and Risk. The successful candidate will be expected to demonstrate high levels of requisite competencies.
Manager – Audit and Risk
4.1 Job Purpose
To manage internal audit operations and implementation of risk management systems in order to ensure accountability and effective utilization of the Board's resources.
4.2 Knowledge and Skills Requirements
a) Minimum Primary/Secondary Education:
Full Grade 12/ Form 5 Certificate with minimum of credits in English and Mathamatics.
b) Minimum Vocational/Professional Qualifications:
Relevant Bachelor's Degree with full professional qualifications such as ZICA/CIMA/ACCA, CISA/CIA;
Certified Risk Analyst, Certified Enterprise Risk Manager, or equivalent Risk Management Certification;
Member of Institute of Internal Auditors, ZICA, ACCA, CIMA, CISA and IRM.
c) Minimum Relevant Pre-Job Experience:
6 years of which 3 should be in a senior internal audit and risk management position.
d) Communication Skills (Written and Oral)
i) Written
Excellent written skills necessary for compilation of audit reports
ii) Oral
Ability to communicate fluently in English to different categories of staff and other clients.
e) Other Skills or Attributes
Analytical skills
Managerial and Leadership skills
Negotiation skills
Knowledge of computer accounting package
Tact and diplomacy
Integrity
Interpersonal skills
Your application letter should include Curriculum Vitae (CV), copies of relevant Certificates and other documents to support your application, as well as specify your contact details including phone number(s). Application letters should be addressed to:
The Director, Higher Education Loans and Scholarships Board, P O Box 50464, LUSAKA
Applications by hand should be submitted to the Higher Education Loans and
Scholarships Board, Room 5, Maxwell House, Annex Building, Los Angeles Boulevard, Longacres, Lusaka.
The closing date for receipt of applications is Thursday, 18th April 2019.