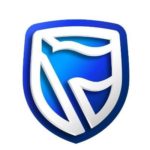 Standard Bank Group
Standard Bank Group is a leading Africa-focused financial services group, and an innovative player on the global stage, that offers a variety of career-enhancing opportunities – plus the chance to work alongside some of the sector's most talented, motivated professionals. Our clients range from individuals, to businesses of all sizes, high net worth families and large multinational corporates and institutions. We're passionate about creating growth in Africa. Bringing true, meaningful value to our clients and the communities we serve and creating a real sense of purpose for you.
Job Description
Ensuring that policies issued are in line with the risk exposures for clients.
Manage and develop business strategies and identify opportunities within the segments for corporate and commercial lines.
Providing technical input to clients and the team, this should help in revenue generation and expansion of our business portfolio.
Qualifications
DipCII and/or other relevant high level insurance qualification, ACII an added advantage
Undergraduate degree from a recognized university
Experience of working within a team that delivers
Experience in the Insurance and insurance broking industry
Over 5 years' experience in handling corporate and commercial customers
Additional Information
Technical Competencies
Understanding of macro-economic, business, social, political trends, and the transformation of this knowledge into operational strategy.
In depth understanding of range of products in market, competitor advantages and disadvantages and own product competitive position.
A good current knowledge and understanding of different industry sectors and sector risk profiles/ trends.
A thorough knowledge of multi-level products available to Personal banking and SME Tier II banking customers.
Behavioral Competencies 
Results orientated/Customer service focused, and people orientated.
Ability to establish effective working relationships with all stakeholders.
Ability to apply common sense and reason as well as interpersonal skills.
Experience in dealing with varied situations and strict deadlines.
Excellent self-starter.