Full Time
Applications have closed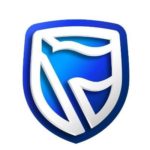 Company Description
Standard Bank Group is a leading Africa-focused financial services group, and an innovative player on the global stage, that offers a variety of career-enhancing opportunities – plus the chance to work alongside some of the sector's most talented, motivated professionals. Our clients range from individuals, to businesses of all sizes, high net worth families and large multinational corporates and institutions. We're passionate about creating growth in Africa. Bringing true, meaningful value to our clients and the communities we serve and creating a real sense of purpose for you.
Job Description
Purpose
To provide independent, objective assurance and consulting services designed to add value, improve the Bank's operations, and help the Bank accomplish its objectives by bringing a systematic, disciplined approach to evaluate and improve the effectiveness of risk management, control, and governance processes.
Key Responsibilities
Documentation of business processes applied by the various business units to facilitate risk asessments.
Perform Conduct internal control and risk assessments of the various audit sections subject to an audit and document accordingly.
Prepare audit programmes that are consistent with the Risk and Control Assessments to ensure that the risks identified are properly addressed.
Perform audit tests applying a combination of both substantive and analytical review procedures in accordance with the audit programmes as part of the audit evidence gathering process, in order to derive appropriate conclusions.
Identification and documentation of value adding audit findings for discussion with management and eventual inclusion in the audit reports.
Ensure compliance by the bank with policies, plans procedures, laws and regulations
Performance of cross border audit assignments not falling within the country Audit plan.
Performing audits of projects undertaken by the bank with a view to enabling the Head of Internal Audit to sign-off such projects upon completion, wherever necessary.
Qualifications
A Bachelor's degree in Accounting, Economics or related discipline.
A professional qualification such as ACCA, CA, ACMA, CIA, CTA or CISA or equivalent; or studies towards attainment of such qualifications.
Knowledge
A good working knowledge of auditing software and Microsoft Office products, e.g.. Word, Excel, and Power Point.
A good working knowledge of the internal auditing standards as promulgated by the Institute of Internal Auditors, Inc. (USA).
Experience
At least 3 years practical experience in an internal or external auditing environment.
Banking or financial services experience to provide a broad based understanding of the various business units would be an advantage.
Behavioral competencies
Making Decisions
Providing Insights
Upholding Standards
Developing Strategies
Technical Competences
Promote Good governance, Risk & Control
Strategic Planning & Reporting
Financial Acumen