RFP / Tender
Applications have closed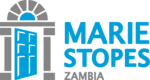 Dear Sir/Madam,
Subject: Invitation to Bid for the Supply of One (01) Chemistry Machine
Marie Stopes Zambia hereby invites you to submit a proposal for MSZ/002/2023: ITB: The Supply and Delivery of One (01) Chemistry Machine.
1. To enable you to submit your Proposal, attached are:
Section 1   This Letter of Invitation
Section 2   Instructions to Offerors
Annex I Terms of Reference / Specifications
Annex II Quotation Format
2. You will submit your offer in hard copy and must duly register the submission at our reception desk.
3. Your Proposals submitted in clearly labeled sealed envelopes should reach the following address no later than 15th September 2023 at 10:00hrs
Marie Stopes Zambia
Plot 120 Kudu Road, Kabulonga
Lusaka, Zambia.
4. Detailed instructions on sealing, labeling, and submission of the Proposals are provided in the Instruction to Offerors (Section 2). If the envelopes are not labeled as per the instructions, will not assume responsibility for the Proposal's misplacement or premature opening.
5. Should you require further clarifications, kindly communicate with the contact person identified in the Instruction to Offerors (Section 2).
Marie Stopes Zambia looks forward to receiving your Proposal and thank you in advance for your interest in Marie Stopes Zambia procurement opportunities.
Yours sincerely,
Supply Chain Manager